Home GPS Download Business Partners Contact Family AVL Links History AsOnTV Forum
see the GPS Tourist guide for Corfu for examples of better maps, button icons, etc
better button icons for GPSS on Pocket PC ?
Updated 0800 Tuesday 8th April 2008 UK time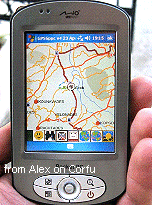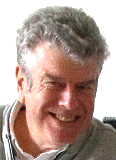 Are you able to make better icons than those you see below ?
Perhaps you consider yourself a Graphic Designer ?
If so, please read on ...
You may wish to read the GPSSppc user guide which will show you how these icons are used.
If you have a Pocket PC based GPS, you may wish to try out the software yourself: click here.
GPSS for the Pocket PC has an "open" design, so that Solution Providers - or even end users who are a little technical - can change what the software does by adding or changing files. This includes maps, spoken language, pictures and voice recordings describing places you might visit, like towns and villages, or interesting places for tourists. It also includes the user interface, such as the online help, describing what the buttons do - and, of course, the button icons themselves.
There are still only 51 button icons in the copy of GPSSppc that anyone can download and you can see them here:
Move your mouse over the image and you will see the file name. They are all 32x32x16 colours and in BMP non-compressed format so they can be handled by the Microsoft Windows Mobile operating system - which still has a few bugs and restrictions. What software doesn't ? :-)
We occasionally add more, such as when new categories of place are being added. e.g. "bars", "beaches", etc.
Some Solution Providers, like Alex in Corfu, may decide to have their own button icons, in the same way that their product must have it's own mapping, pictures, etc. However, it occurs to me that we could improve the quality of the icons that everyone who downloads the software uses.
Now the commercial conditions: anyone who does supply me with icons, must do so without simply "stealing" them from someone else, such as a web site. If they did not make the icons themselves, they should say exactly where they got them from. If we agree that the icons can be included in the GPSS baseline, that anyone can download free, there must be "no strings" to our agreement. i.e. the icons become my copyright in exchange for some agreed payment or credit.
Similarly, my Solution Provider Partners may be happy to pay a sensible price for the work needed to make any unique icons made especially for them, but they should be very wary of any "strings" such as what country they export their product to, licencing agreement, etc. If they pay for the icons, they would expect to own them completely - not simply be granted permission to use them.
At the end of the day, for anyone with more graphic skills than myself, we are only talking about an hour or twos work to make all the icons - so I would not expect a high price. Maybe, in exchange for suitable credits on this web site, no cost at all :-)
You are very welcome to contact me by email, and include a small JPG or GIF sample of your work. If you wish to send me all the icons, simply give them the correct BMP name and send them in a ZIP file. I will then test them on GPSSppc.
The least that I would provide in return is free use of the software and credit where it is due.
Robin Lovelock, Sunninghill UK.
April 2008.

Footnote from Robin on 8th April: Just three days after I set up this page, I received an email from Jared in USA , with this set of icons he made himself, after seeing this page on the web site.

Jared has kindly said it is OK to make them freely available to everyone, and you may download the ZIP here. Many Thanks Jared.
OK the rest of you: can you do better ? :-)