Home . Contact . History . Holidays . CCTV . Snoopy . AsOnTV . Family . Lovelock Christmas Newsletter . NHSCare.info Grumpy . Bluebell Pages
Jack's hidden page. Trusted Family & Friends Only !
Webcams are for occasional checks, not "spying".
Best seen on a PC screen, not a Smartphone.
Updated 0400z Tuesday 14th March 2017.
( At least 9 falls in 2016, resulting in 4 Hospital stays )
( Second 2017 Fall on 10th March. Found by Hubble sound and coincidence. See Section 12. )
Jack doing well, using stick/walker, 'phone, Nurses, Pocket Pal - when able. Pride still a hinderence.
e.g. footnote for fall on 10th March. Jack to Forestcare "Just locked out of house"; Mini-stroke years ago.
As always, full details are only available to those in verified email contact with Robin, on a "need to know" basis.


Gill & Steve : Sorry for my repeated "send me an email" over the years. It was only at the end of August 2016 that I woke up to your not using email to anyone, including June. Many of my friends don't use the Net much, if at all. No problem - unlike everyone else, I don't carry a smart 'phone with me :-) I can provide things like the Forestcare documents and video on paper or DVD, if the Internet is not easy for you. But it would be good if you can email me on robin@gpss.co.uk . It avoids confusion when things are put in writing and shared with our small group of trusted friends and family. Jack has a whiteboard and a desk diary. Please use the diary, and at least initial an entry after reading it.
Newsflash on Tuesday 14th March 2017: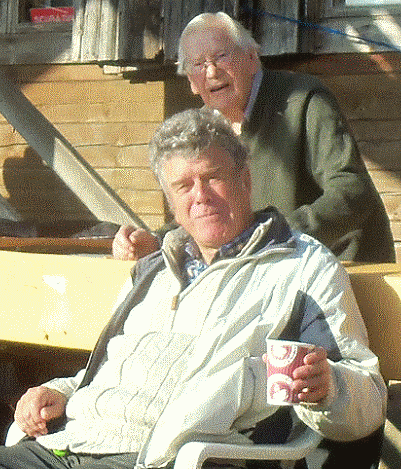 June and Gill took Jack into Frimley Park Hospital (FPH) for a 1140 Appointment at the DVT Clinic ( Deep Vein Thrombosis ).
Email from June at 1219: It looks like Dad had a slight stroke just as we arrived at the hospital. They rushed him into A&E and are doing tests. Will let you know when we know more.
Email from June at 1247: Dad has bleeding on the brain. They are consulting with specialists at St Georges Tooting, but will probably keep him here for observation.
'Phone call from June ( outside hospital ) at 1744: Samantha is now point of contact: mobile 07725 650 614 and email sam.lovelock@hotmail.com while June waits inside FPH. June gave both Robin & Samantha a good debrief and asked Robin to explain to Caterina why she would not be at tonight's Italian lesson in Sunningdale at 1900. June confirmed that inside the ward she can get Wifi and emails, but not texts or 'phone calls. Jack is in good hands, having difficulty with speech for the moment. Please remember that Robin does not have email away from home, but can receive texts any time on his 07736 353 404. But Samantha is the point of contact.
2200 update: Jack being monitored, and still conscious. June will be told status in morning. Gill on way home, after June dropped her off at Jack's. Jack was very fortunate in the timing of his seizure: as they arrived at the front entrance, so he got immediate expert assistance. Time will tell if an operation is needed. e.g. to relieve blood pressure. June, Robin and Samantha are now having a relaxed supper :-)
Tuesday 14th March 2017: June received a call on her mobile at 0255 until 0310. It was from the consultant in Jack's Ward at FPH, informing June of Jack's situation, including the bleed on the brain and infections. This was the important call asking for agreement not to resuscitate, with Jack being taken out of intensive care. June and Robin are very familiar with this being used for the wrong reasons, to free NHS beds. However, June was confident that this is what Jack wanted. Robin understood, since like others Robin had known, like dear Trevor and George, one would not describe Jack as a "fighter". This was an important decision, and so June 'phoned her sister Gill, shortly after. It seems that Gill agreed with the decision. June plans to go into the hospital, to be with Jack, later this morning. We agreed to carry on with things such as me, or both of us, hosting our Tuesday night Italian lesson here with Maria. We hope that Aenne will be well enough to join us. We are prepared for the worst, but obviously hope for the best. Robin remembers how much Jack enjoyed that time standing in the sunshine at Bray Lake last year.
Contents:
1. Introduction by Robin ... Improve Jack's safety & quality of life ...
2. From old email in May 2013 - before Jack went onto Forestcare ...
3. Progress made in 2016 and tasks to be done ...
4. Money is no problem for Robin ...
5. Access to Jack's Webcams ...
6. Jack's Triplicated Alarm systems and Jack's Pocket Pal map and log of alarms ...
7. "Jack's Home" video - STRICTLY CONFIDENTIAL.
8. Robin's hopes for Jack: get him as fit as possible & overcome his pride ...
9. The "Falls Clinic" - the NHS hurdle before expert advice on home safety ...
10. Background about Jack, public on Robin's "Bluebell" pages ...
11. That Damn Catheter ...
12. List of Jack's falls: the most recent first ... <-- RECENT UPDATE
13. June and Samantha have their priorities, and Robin has his ...

1. Introduction by Robin ... Improve Jack's safety & quality of life ...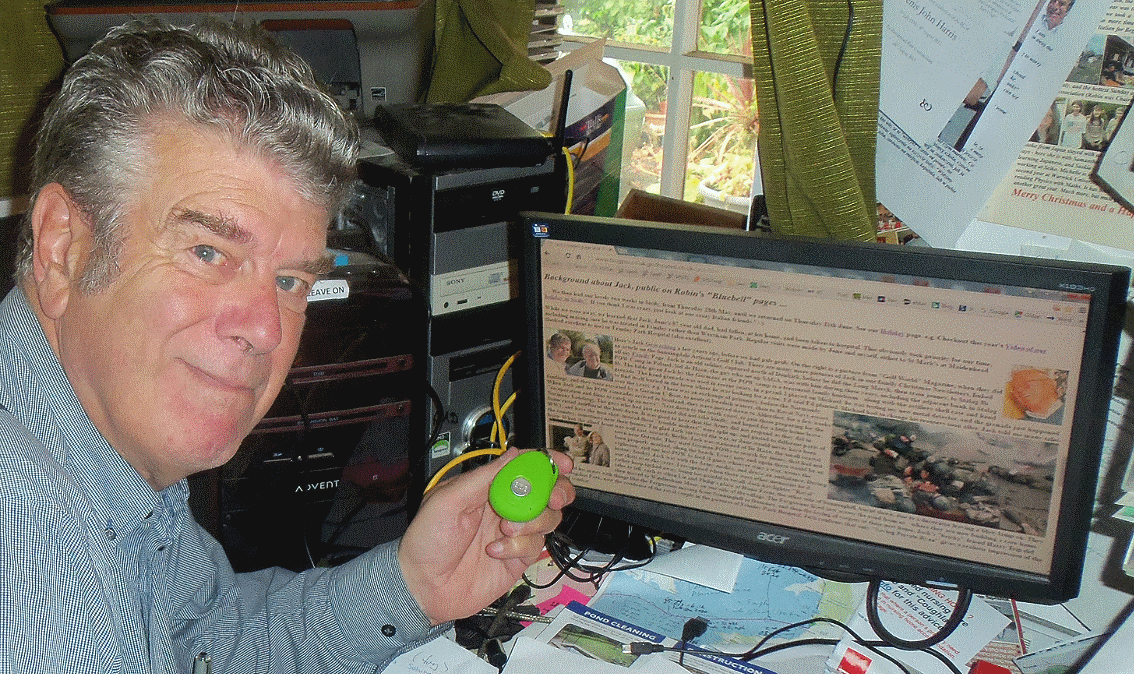 This private page is to support those helping to improve Jack's safety and quality of life, living at home. The urgent tasks were to improve his alarm systems, to give greater confidence he could get help if he had a fall. e.g. his Doro phone, Forestcare Pocketpal, and Surrey Telecare. Next, we need to put things in place, to ensure a fall is less likely, and to improve the safety of his home. e.g. a back doorstep, bannisters, zimmer-frames, and maybe a stair lift. Other longer-term activities relate to his health. e.g. working around limitations in the NHS system, such as slow diagnosis of bladder infection, how medications are delivered, ability to use an external catheter. Last, and not least, improving his social life. e.g. resuming his regular trips out with family, away from his home - maybe aided by the lightweight mobility scooter, that can be put in the back of a car. In the longer term, perhaps Jack can be persuaded to get out to places like the Chandlers Day Centre, who would collect him by minibus. He might even eventually accept someone popping in once a week, to see if he would like some occasional help, with jobs that he normally does all by himself. e.g. washing, ironing, cleaning the house, cooking, gardening, putting out the dustbins, shopping, etc, etc. Jack is a remarkable guy, born on 9th May 1919, with a fantastic long term and short term memory - better than anyone in my close family, or anyone else I know. e.g. ask Jack about who visited or 'phoned him earlier, what had been in the newspaper or TV news, or the name of the house he'd painted 50 years earlier ! :-)

2. From old email in May 2013 - before Jack went onto Forestcare ...

... Sorry that words below are being pasted into emails to several others, and probably have much more detail than you need or probably want.
Main reason for delay is that I've been urgently fixing things for June's dad Jack, now 94, who had a fall in back garden at about 3pm Friday 17 May, but could not get to the 'phone (by crawling on his back) to call us until just before 7pm. He came out of Frimley Park Hospital, back home, late on 22nd, and seems OK - pretty well as he was before the fall: fiercely "independent" and intending to continue as he has for years, keeping his garden and all rooms in the house immaculate, without help; thinking nothing of walking 1/2 mile or more into Ascot for a Hospital check-up, taking the bus to and from Windsor or the supermarket, etc, etc. I've obviously been fixing things as soon as we could, like replacing 'phones in his house that did not work - and trying to get him "trained" to use them (lift receiver and press one of three fast dial buttons, labelled "June Robin Gill"). Luckily his "fiercely independent pride and stubbornness" has not prevented him agreeing to things now in progress such as a neat 4 button mobile phone - to be similarly labelled along with it's SOS (999) button we should have soon (Doro 334); He's agreed to have it with him always, beside bed or in pocket. He's happy with a visit and probable installation by ForestCare of their "Lifeline" pendant and box (connected to 'phone) so he can alert a 24/7 call centre, with a local key safe, etc (not possible before 3rd June and range may not cover outside house); Yesterday, we only JUST managed to get him to agree to letting Tracy, from Halycon Care, a local and private home care business, into his house, for a 30 minute chat, with him, me and Gill (his other daughter from Alton who was visiting). My short-term goal is for us (not him) to contract them for a minimum visit of maybe one or two days a week, so they have their "toe in the door" and this can be ramped up quickly, if and when needed, with him and us being happy with them. When this was mentioned to him several times, after my 1/2 chat in their Maidenhead home-based office, he would react angrily "I don't need any home help!" etc. However, it looks as if we are making progress, and we are lucky that his GP, near us in Sunninghill, is VERY cooperative. We have a "window of opportunity" to put things in place now, while Jack might be more receptive to ideas. Hopefully he can then remain at home, and not be "shoved into a care home", if things like his mobility decrease. It's also good for us to learn more, about our local Ascot area situation, so our three girls know, and will not end up giving up work and caring for us, because nobody "thought ahead" ! I'm familiar, from my charity stuff on www.nhscare.info how Social Services operate (often through contractors) but this NHS Care funding is not the issue right now: it's just making sure really is "independent" - so, instead of doing everything himself, or relying on us, he can (helped by us) employ others, like a gardner, if and when needed. He, like me, is "mean with money", and so - by default - we are fixing up and paying for everything. Only when he is happy with something, and insists, will we accept payment. e.g. £9.50 for a new 'phone yesterday
Sorry about all that stuff above, but there are several others I needed to tell some of the details, like a mate who worked in the care sector. I'll be picking his brains during our next cup of coffee to discuss robot boats - www.gpss.co.uk/autop.htm
June has been able to go to work, uninterrupted by all this, but has obviously been making a lot more visits to Jack's home, and it was she who found that Doro 334, expected here soon - and maybe the most important short term fix we get.
Robin
1055 Saturday 25 May 2013
3. Progress made in 2016 and tasks to be done ...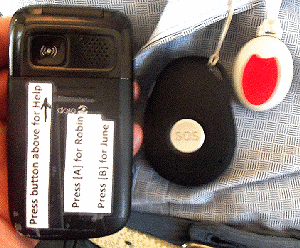 Jack has three means of obtaining help: 1) his Doro mobile 'phone; 2) Forestcare Pocket Pal; 3) Surrey Lifeline pendant. The difficult task is getting into the habit of having them near him. His hearing is so poor, that he cannot hear the Doro, even if nearby. Hearing to be checked ? e.g. ears syringed. hearing aid ? Medications are now delivered in Nomad packs. i.e. am/pm each day of week. Possible use of an external catheter was never followed up properly. June has agreed to progress this, aided by Gill. Good progress has been made with new Hubble webcams, covering the house and garden. Robin has made good use of Ian Duke, the "Ascot Handyman", for jobs like the new back doorstep, and a wiring routes between Lounge and Bedroom. e.g. the bedroom 'phone is on the same landline. Ian has lived in Lower Village Road since 1980, opposite where Jack lived as a boy. They get on well, with both Jack and Robin being pleased with Ian's work. Jack now has a flashing wireless doorbell ! He had been leaving the front door ajar, when someone was expected, because he could not hear the knocker. We will take advice from NHS/Social Services, if and when it becomes available ( Gill and June are chasing up ). e.g. what can we do to make Jack's house and garden safer - subject to Jack's agreement !


4. Money is no problem for Robin ...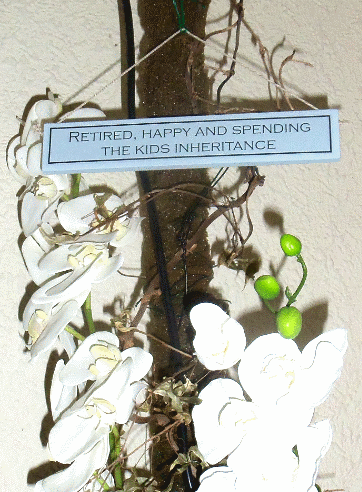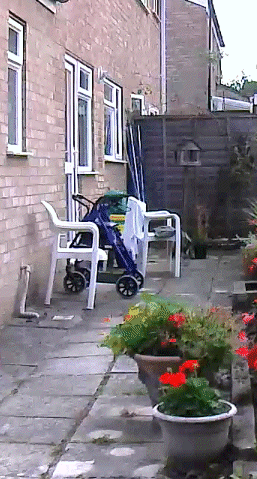 We are in the lucky situation that June and I can afford to "spend the kids inheritance". Few have that luxury, especial if there are grand-kids that might "fall on hard times". Our three girls have always had to fend for themselves. e.g. Michelle used her student loan to buy a house; Saskia has a house and is an over-paid management accountant; Samantha found a couple of mugs to give her practically free food, accomodation, and servants. June and I spend more on one of our Italian lessons each week than Jack does for both Forestcare and Surreycare combined. Jack doesn't complain about these telecare costs - but, if he did, we could take payments on immediately.
The modest spend in September 2016 on the wireless doorbell, work by Ian Duke, and new Hubble webcams, to cover places like upstairs, kitchen, and Jack's back garden, were well worthwhile. June helped Robin set up the cameras with her smartphone, and we were not be surprised to see Robin buy more of the same for their own home and elsewhere, such as Bray Lake !
Robin's earlier career, hobby, and "charity" activities have often overlapped - particularly when it comes to technology. The Pocket Pal GPS pendents from Shenzhen were soon being used on trips with June to visit NGS gardens and Geocaching. The new Hubble webcams were soon being applied to watching Wildlife near his home, in Jack's garden, and at Bray Lake. The old Starcams have been used for years, at Robin's then Jack's home. Different Hubble webcams were tested, by Robin, June and Samantha. When needed, they can be shared with those few who have the "need to know".
After expert advice, Robin got this "4-wheeled walker" which also serves as a mobile seat. Our first hurdle is for Jack to tolerate it being kept in his garden. Next, after minor changes, like how he gets from patio to lawn safely, he might actually use it. Eventually, he might be persuaded to use it outside the house. But one step at a time !

5. Access to Jack's Webcams ...

For the Lounge Starcam click on zcji.gocam.so then login with "admin" followed by (blank). Choose "Mobile Phone", unless testing Superclient. For the Dining Room Starcam click on rhal.gocam.so. For the Garden or Upstairs Starcam, click on zcjq.gocam.so (not working recently). For the new Motorola webcams, click on app.hubbleconnected.com, but you will require login details from Robin. If interested, Jack can be given access to the cameras in some way. e.g. observing wildlife in his back garden.

If using IP Camera Super Client (IPCSC) on a PC, to access the Starcams, and a camera drops out, it may be due to Jack's IP address having changed, due to use of the same landline by 'phone, or Lifeline system. The fix is to use your browser to visit the camera ( e.g. zcji.gocam.so ), then copy and paste the URL into the IPCSC maintence screen, "Access Address" ( e.g. http://146.200.106.172:83/ ). Sorry this is a bit techneecackle ladies :-)

The new Motorola Hubble Cameras are in both Jack's and Robin's homes - so be careful what you do on camera, June and Samantha ! :-) Robin is still checking them out, including what to do if any drop offline. So far, if a camera drops offline, it seems it only needs to be switched off then back on again. i.e. you can't fix it remotely. Setting up of the Hubble cameras is fiddly, because June's Samsung Galaxy Note tablet must be used: the set up software is not available for PCs (yet?). However, when working, Windows PC access using app.hubbleconnected.com above is great. Unlike one visitor, Jack remains very relaxed about the cameras. Click below to enlarge a picture.

6. Jack's Triplicated Alarm systems and Jack's Pocket Pal map and log of alarms ...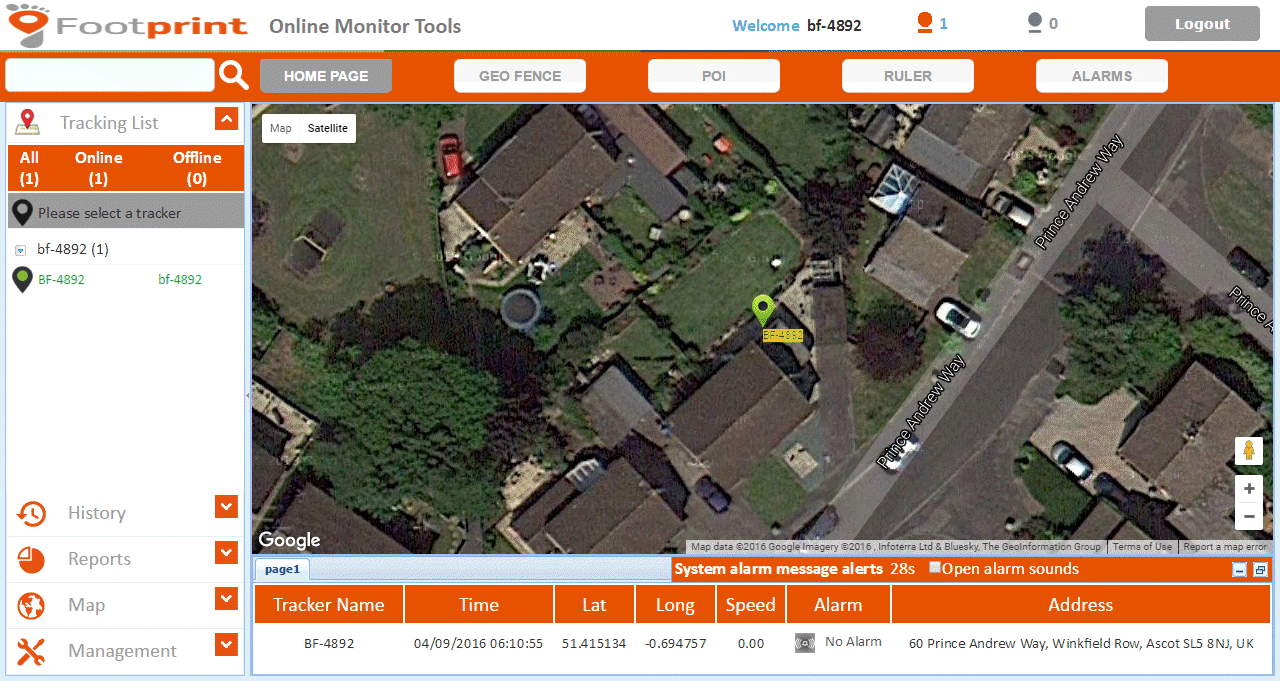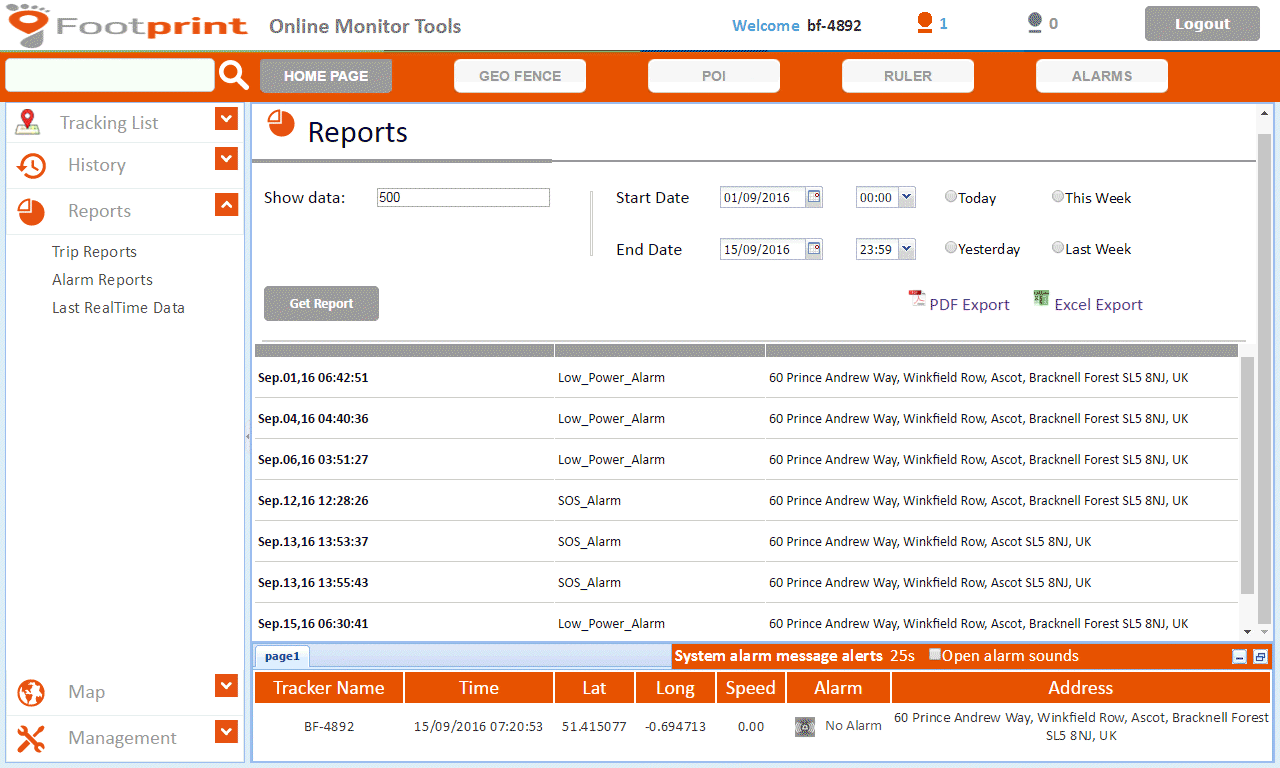 For the Pocket Pal information, click on www.Footprint-tracking.com then use bf-4892 followed by ponsford. You will see where he is on a map, and that it updates every 3 minutes. Click on the pictures to see them better. Here, the GPS position was remarkably accurate, but often it will be tens of yards out. You can also access the list of Pocket Pal alarms, including the "SOS button", and the "Battery Low" alarm. If the battery runs low overnight, due to Jack not having seated it properly in it's charger, Forestcare call Jack to confirm he is OK and remind him. The main purpose of the Pocket Pal is to enable Jack to call for help with the [SOS] button. e.g. if he falls, and cannot get up. Here, Jack had pressed the [SOS] button by accident - but no problem: it tests that Forestcare are doing their job :-)
The Pocket Pal was a great leap forward, with Jack using it immediately, after his fall on Thursday 25th August. More detail is in emails from Robin, but in brief: tripped on back doorstep at 3pm, and fell, hitting a flower-pot; Pressed Pocket Pal SOS button soon after, because unable to get up; Doreen next door heard his cries, and came immediately, answering Forestcare on Jack's landline; She made Jack comfortable, and I was around soon after, followed by June and paramedics; After a few hours in Frimley Park Hospital, Jack was home that night, and back to his normal routine. e.g. his trip to Tesco for the "Big Shop", the following Saturday !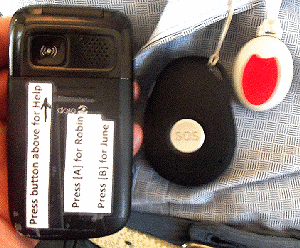 Jack's Alarm systems are triplicated: 1) Pocket Pal to Bracknell Forestcare. 2) Doro Mobile 'phone panick button to Surrey Telecare. 3) "Surrey pendant" to Surrey Lifeline box, replacing the old Forestcare Lifeline box Jack can wear this in bed, because - unlike 1 & 2, it does not need recharging. e.g. risk of another fall when he visits the loo from his bed. Surrey have also added smoke alarms, linked to their Lifeline system.
The web cams recorded the 25th August incident, including Jack going out the back door, Doreen arriving, followed by Robin, June, and the two paramedics. For one, it was his last day in the job, and Jack was his last patient, before starting a new career. What a great way to finish :-)
Robin soon traced back through Forestcare's Pocket Pal Supplier (Chris of OwnFone who calls it "Footprint"), to Yilia, at the company in Shenzhen, China, who make the product and it's supporting web sites. Robin asked for two "Pocket Pal" for his own tests, and was amazed that they arrived the next day by DHL ! He was even more amazed when minor bugs that he reported, were fixed within a few hours. e.g. Alarm times were 7 hours ahead of us (Shenzhen time) - now they are UK time. Robin now has his own Pocket Pal, for test and demonstration. He normally wears it on his belt. You are among the few who may track Robin: Visit www.smart-tracking.com and use Robin Robin . Please do NOT do things like change his password :-) I've asked Yilia if they can help with providing more good Starcam's, as on my public AVL/Chase page - see Jack near top. A guy in Yilia's office does their web sites. I have a hunch that they may be a couple, and those two demonstrating the Pocket Pal above :-)

7. "Jack's Home" video - STRICTLY CONFIDENTIAL.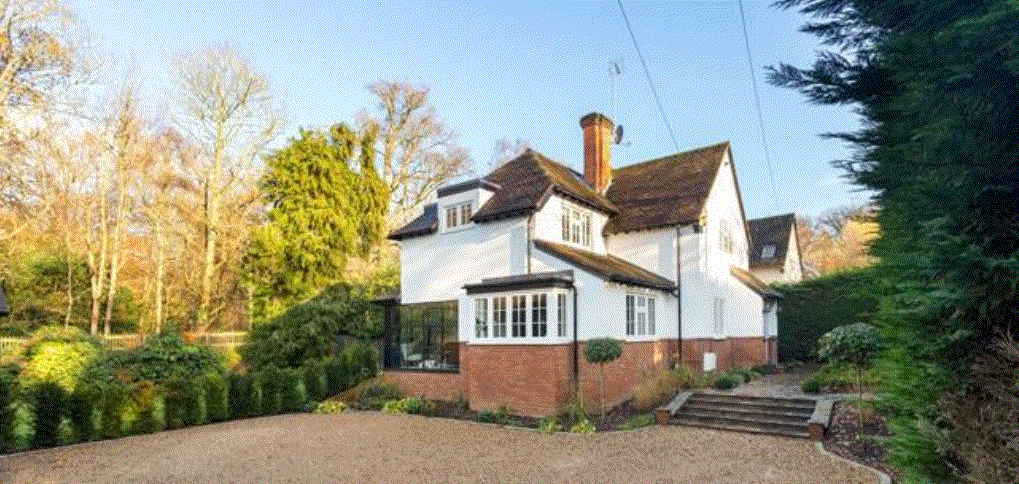 The description of the video says: This video is STRICTLY CONFIDENTIAL. It's purpose is to support making Jack's home safer. It is unedited, and was filmed on Saturday 27th August 2016. It is mostly a tour of Jack's house and garden, pointing out places where he has had falls. It may support us getting advice on practical things to make his home safer, such as grab bars, more cameras, stair lift, etc. Jack refuses visits from the "Falls Clinic" and is extremely touchy on the subject - hence it is better that he is not even aware of this video. It includes material at the start and end, showing Jack, and his capabilities. e.g. a bit wobbly on his feet, but mentally as bright as a button !
Click here or the picture on the right, to play the video. It is on Youtube, but is "Unlisted", so should not be found by others. Please do NOT give the link to anyone, including family, but by all means put them in touch with Robin, if you think they should have it, or even the link to this page. e.g. someone able to provide practical advice, or a local tradesman who could be trusted - and have Jack's trust !

8. Robin's hopes for Jack: get him as fit as possible & overcome his pride ...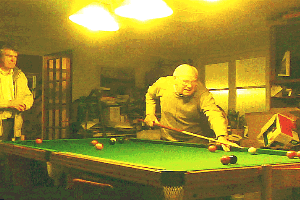 It would be great to increase Jack's fitness, and maybe even remove his catheter, the root medical cause of his many problems - both medical and psychological. e.g. regular urinary infections causing lack of balance, and sometimes confusion. e.g. unwillingness to leave home because of frequent wetting of his trousers.
This picture of Jack playing Snooker was not the last time he did, and is from our 2010 Newsletter. His regular trips on the white bus, either into Windsor, or Warfield Tesco, were great - we would hear his tales of chatting up the "young girls" in their 70s, at the bus stop or on the bus. "Of course, I never tell them where I live, or they would be calling on me !" :-)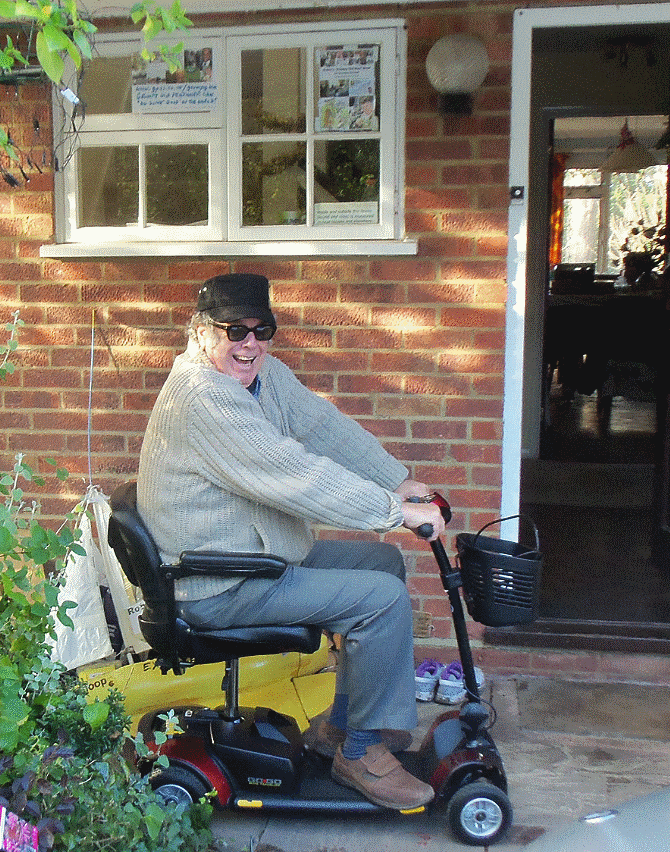 We may be able to get him out and about, as he still was in August 2016, doing the Tesco "Big Shop" with us - but also on things like trips out. In recent months these have been limited to a run out in the car with Robin, and walking a few yards to a seat, such as at Bray Lake. Sometimes he will walk around Homebase, while Robin visits Maplins at Maidenhead. It may simply need solving bladder infection problems, better incontinence products, and building his confidence.
If we could overcome his pride, in his not wanting to be seen by neighbours on a mobility scooter, that could be a major break-through: Jack could join us on things like our weekend trips out to an NGS garden: he was doing this until mid 2015. He might even venture out a bit on his own, such as the end of Prince Andrew Way, where there is a nice recreation area near the pond, where young families go to feed the ducks. Robin has the scooter, got second-hand from the excellent Scootermart, near The Point, in Bracknell. They are a good source for advice and aids for old people, like grab bars. The scooter is near our front door - because Jack will not have it "cluttering his garden". Jack often gives convincing but misleading information about what is really going on in his mind. Compare his reply to the sensitive question, "you've had a few falls, haven't you Jack ?", to the large number he has had in the past year, that required a ambulance call out. The scooter can easily be assembled/disassembled, to be taken in the back of a car, if anyone wants to take Jack out, and walk more than a few yards. If he visited a golf club, he might see lots of old guys using their "Golf-Buggys" ;-) The first important step might be for Jack to agree to checking the scooter out in his back garden.
But Jack has always been a "Loner", avoiding speaking to people where he can. He even avoids making contact with old Sunningdale (Artisan) Golf Club friends, like Dave Dean, who we bumped into at Tescos. But there are countless examples where he will happily chat to a stranger who may then become a friend. His memory is so good that he tells it about later. e.g. Terry Adams at Tesco. I remember, a few years ago, when Jack was helping me man my NHSCare.info at the Ascot Retirement Fair, his being engaged in a long conversation with a lady manning the adjacent SAGA stand. She was clearly eager to continue the long conversation with Jack. It was then that we discovered why she was so interested: Jack had spent most of the war years, sleeping in the next bunk, in Stalag Luft 8b, to Sid de Haan. They had been hiding in a deserted farm house, north of Dunkirk, when the Germans caught them. After the war, Sid de Haan set up SAGA holidays. There is a bit more at the top of Robin's Klaus page. e.g. coincidences like the farm house being near the town of De Haan ! :-)

9. The "Falls Clinic" - the NHS hurdle before expert advice on home safety ...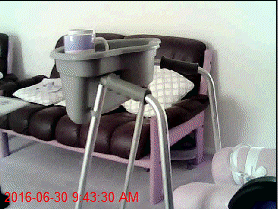 Our problem of getting expert advice, leading to practical steps at home, seem to result from "NHS Procedure". Last year Jack had a serious fall, resulting in many days at Frimley Park Hospital, then a few more days at St Mark's Hospital in Maidenhead, where he was assessed by the required experts, such as the Occupational Therapyst. e.g. doing exercises like walking up and down stairs, making a cup of tea, cooking a meal, etc. Somebody (probably) visited Jack's home, while he was still in hospital, and arranged that things were done, like delivery of his higher chair, special raised loo seats, the zimmer frame, extra stair banister, etc. Nobody remembers who saw where Jack sits then reccomended that higher chair. The most useful information Robin got was in a 'phone call to St Mark's Hospital on 23rd August, to 01628 632012, when he was put through to the ward Occupational Therapyst called Fran. She said she was very happy to give advice over the 'phone, and explained their reluctance to advise on equipment, unless a formal medical assessment had been done. However, when I said we were considering getting extra zimmer frames, such as that (originally kept in the garden), for downstairs, upstairs, and in the garden, she said "No" - the garden demanded different equipment: a "4 wheel walker". Remember that after returning home from one of the falls, this zimmer frame was brought indoors, and he used it religiously for days. That indoor zimmer frame is now back in the greenhouse, and Jack has made it clear that he does not intend to use it. Robin had a meeting with Dr at the "Falls Clinic", at Brants Bridge NHS, near the Running Horse. He was most uninpressed by her attitude - but it did confirm that all they did was make the medical assessment of Jack there, and not visit the home: they refer back to Bracknell Adult Social Services in Times Square - to Nuan Wan - who has been as helpful as she can. - following their procedures. Robin and June have had useful meetings with Samantha Sweeny, more senior in Adult Social Services at Time Square. They can't do anything without the patient's consent. Robin has investigated people like FreeFalls4Life (owned by Solutions4Health), used by Windsor and Maidenhead, but it seems we have the same hurdle. It will be useful if someone else, like Gill, tries "getting around the system", such as another call to St Mark's. It seems we must try two parallel paths: 1) continue to persuade Jack to follow their "Falls Clinic" process 2) Make changes in the home based on advice where we can get it. e.g. Dorren's suggestion of a back door step. e.g. get another zimmer frame for upstairs. e.g. Fran's suggestion of a "4 wheel walker" - June has a catalogue from Scootermart at Bracknell. We will continue work like putting the Dining Room (bedroom) landline 'phone onto the same line as lounge and upstairs; also, extention of camera coverage upstairs and into the garden. Let us hope that we don't get 3) Another serious fall, putting Jack in Hospital, then the path through St Mark's to get advice and home improvements.

10. Background about Jack, public on Robin's "Bluebell" pages ...
.... We then had our lovely two weeks in Sicily, from Thursday 28th May, until we returned on Thursday 11th June. See our Holiday page. e.g. Checkout this year's Video of our holiday in Sicily". If you think I was crazy, just look at our crazy Italian friends ! :-)

While we were away, we learned that Jack, June's 97 year old dad, had fallen, at his home, and been taken to hospital. This obviously took priority for our time, including making sure he was treated in Frimley rather than Wrexham Park. Regular visits were made by June and myself, either to St Mark's at Maidenhead (looked excellent to me) or Frimley Park Hospital (also excellent).
Here's Jack Geocaching a few years ago, before we had pub grub. On the right is a picture from "Golf World" Magazine, when they did an article on the Sunningdale Artisan's Golf Club. There are many more pictures of Jack in our family Christmas Newsletters, linked off my Family Page. Jack is an old soldier, captured north of Dunkirk, before he did the Long March, then train jouney, to Stalag 8b POW Camp in Poland. Sid de Haan, the guy who set up SAGA, was with him during these years, including the adjacent bunk in Stalag 8b. The bible given Jack by the Germans at the POW camp is a treasured family heirloom - along with the artillery shell case and hand grenade. The hand grenade was used in recent years, in a prank I played on Michael: he was testing my new metal detector, and the grenade just happened to find itself buried in the lawn where he was looking for a coin, I'd said I'd planted. Michael had to change his trousers soon after.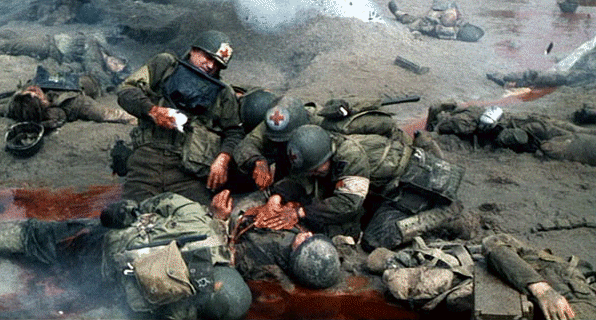 Jack told me many tales over the years. e.g. There was an exchange of prisoners, before the Normandy landings, and they were escorted by a German U-Boat, to neutral Swedish waters, then to Royal Navy escort. When Jack and his POW comrades arrived in Scotland, they were moved down to Aldershot, for a few weeks "recuperation and films to catch up on news". Next down to the south coast, to join those preparing for the Normany Landings. The guys who had just returned did not take kindly, and hoped for a little home leave. Some rioted and burnt the huts down. It was good to hear that the Army did not respond as they did in WW1, and have the men shot: instead these "trouble makers" were split up, and posted to different parts of the country, sometimes near their homes. I'm glad Jack survived the war, or June would never have been born. When the allied front was well east, towards Berlin, Jack was stationed at De Haan, the small coastal town near Ostende.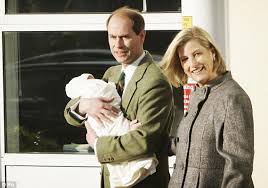 They used German POWs to search for mines, that had not been properly marked, along the beach. Every now and again there would be an explosion, and one less POW to feed (I guess whoever wins a war, writes the history books). Jack was with the Army medics, and drove an ambulance. During our chats over the years, I recognised when there were other memories he'd rather keep tucked away, being too painful to recall. Jack has lighter "Royal" tales to tell, such as when Liz and Philip's place at Home Farm, the other side of Sunninghill, burnt down, due to a decorator leaving a blow lamp on. They then moved to Windlesham Moor, on our side of the village. The Fergussens lived just across the road from us - where they are now building a care home. Jack helped his mates with things like the Fergussons moving from Sunninghill to Dummer, and then the laying of carpets at their new home. Jack's "bricky" friend Harry Trip did work at Bagshot Park, now the residence of the royal couple in the pictures of Frimley Park Hospital. Jack confirms that only "Saving Private Ryan" gives a realistic impression of the reality of combat.

11. That Damn Catheter ...
( NEW SECTION UNDER CONSTRUCTION HERE - CLICK ON PICTURES TO ENLARGE )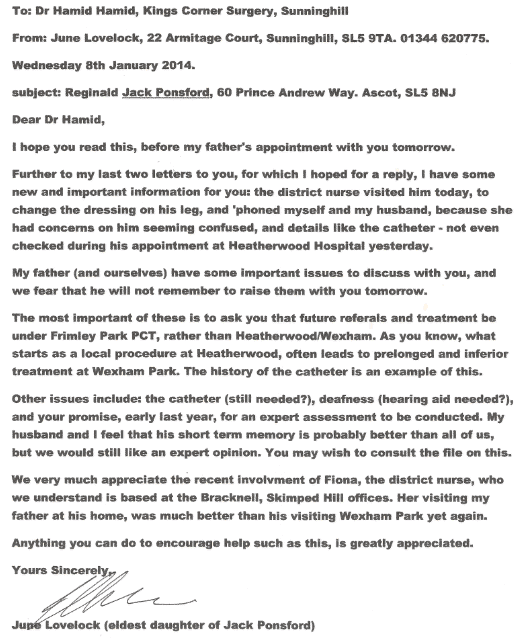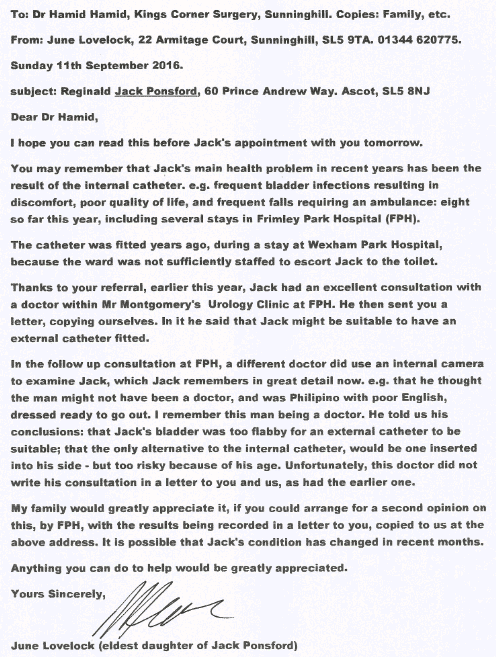 The internal catheter was first installed at Wrexham Park Hospital years ago (when?). This was probably because it was more convenient for the low-staffed ward. Procedure dictated that Jack would have needed to be escorted between his bed and the toilet. Unfortunately for Jack, no proper examination seems to have been done for years, to determine if Jack's catheter could be removed completely, or replaced by an alternative type. This was despite widespread medical evidence and advice from those lovely district nurses.
The catheter has consequences for Jack's health and quality of life. e.g. frequent bladder infections, contributing to falls. e.g. frequent changing of trousers: more work doing his own laundry, and increased reluctance to get out and about.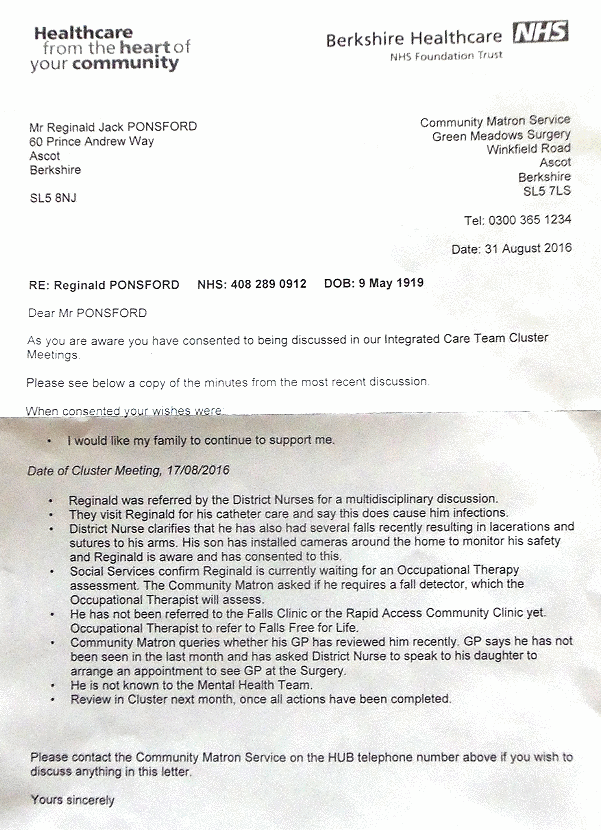 There was an excellent consultation in 2016, by a Frimley Park Hospital urology consultant, who wrote a letter ( June has it somewhere, scanned at work), raising possability that internal catheter might be replaced by an external one. See June's letters to Dr Hamid, in January 2014 and 11th September 2016, by clicking on the images on the left. June made an appointment with Dr Choudry (Dr Hamid was away) on 12th September 2016. This was after Robin's chat with Jack, whose remarkable memory came up trumps again ( details of Jack's reccolection of the examination by camera). We know now that the follow-up examination, on 14th June 2016, using a camera up the urine tract, was with Mr Hemant Nemade. It was only at the 11th September meeting, with Dr Choudry, that we became aware of the letter (mislaid somewhere by Jack or June ?). The letter revealed a thorough examination, but Jack's situation has become worse. This is not helped by Jack not being totally honest with his doctors, nurses, and social services. e.g. in the car, on the way to the 11th September appointment, I suggested to Jack that it might not be a bad idea to mention, to the doctor, that he was already wearing his fourth pair of trousers that day. Jack responded strongly, "that's a private matter", and was one reason why he may not have wanted me present, even though it was only to listen. June certainly made it plain to everyone, that she did not want me present. I understand that Gill agrees with her.
On 21st September Jack showed me the excellent letter on the right (click on it to read it). It seems that the district nurses have helped get attention to Jack's situation. It was a senior district nurse, visiting Jack in late 2015(?), who made clear that the internal catheter was the source of Jack's bladder problems, and that a proper examination was needed.

12. List of Jack's falls: the most recent first ...
Jack's Fall on 10th March 2017 ( In Brief ) ...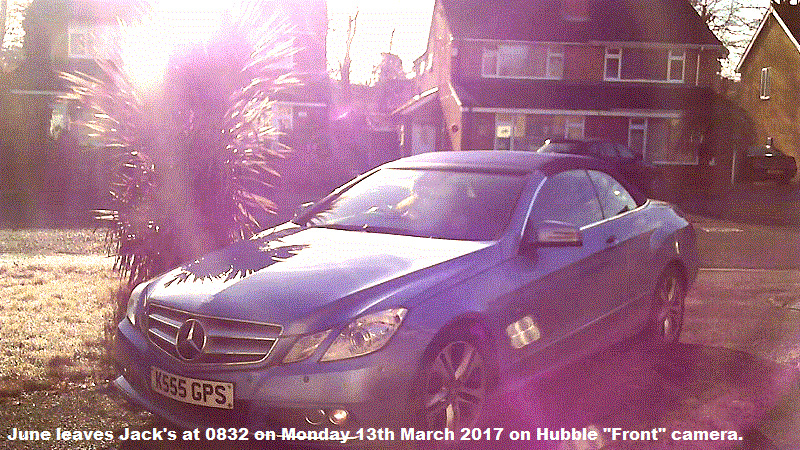 Drop me an email if you need more detail, from things like Jack's Pocket Pal and Hubble Cams. In brief, Jack had locked himself out of house, after visit to surgury, and fell near back doorstep ( Garden Hubble Cam needs attending by someone, not Robin ). Robin went round because he saw no movement inside house, but could hear banging. It seems that Jack did not call for help, and may not have pressed the Pocket Pal. Robin did the best he could to keep Jack warm, and Jack said, "If you call Doreen, I'll never speak to you again" ( Doreen was debriefed after Jack in Ambulance ). Paramedics may have come a little faster than normal, because Robin politely explained his concern that the patient might be going into shock, that there was blood everywhere, then put the 'phone down on the 999 service operator. Within maybe 15 minutes, one paramedic arrived, and I took his instructions. We managed to get Jack into a garden chair, and I made him as warm as possible with an eiderdown from spare bedroom. Jack was very concerned that I not use things like his main bedding. I'm very hopeful that Jack will be allowed back home tonight, from Frimley Park Hospital: his mental state seems very good, and I hope the shivering can be explained by the cold. June will be there, as long as it takes. She was concerned that Samantha be told that she would not attend Friday night Ascot Tennis. I obviously briefed Samantha. Update at 1930: There is a record of today's Team-Joker testing which is a PRIVATE video of events. Most are not related to Jack's fall, but events earlier: most involve MicroMite computer tests. Update at 1930: I called Frimley Park Hospital on 01276 604604 and, using their voice recognition system, said "patient whereabouts". He was still not on their computer system, but they realised he would still be in A&E. I spoke to someone and they put me on to June. He was just being seen by a doctor, dressing his wounds ( just left hand ?), and no decision yet. It should not be difficult to assure them that he will be OK at home - especially if they arrange that same package of NHS Emergency care at home. If yer don't ask, yer don't get ! :-)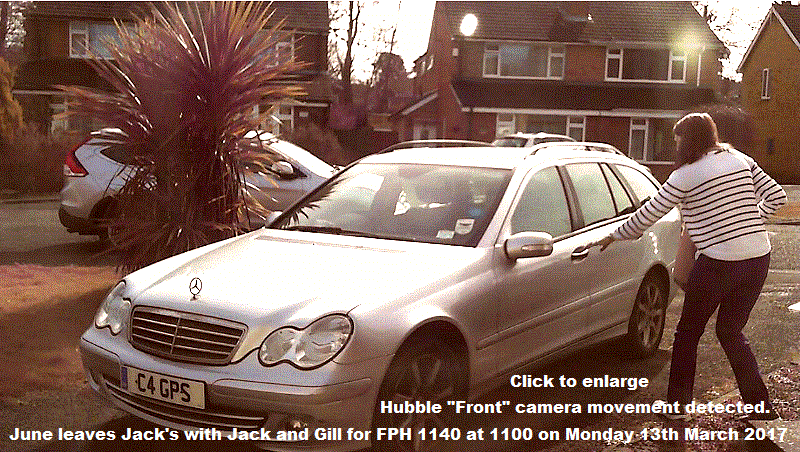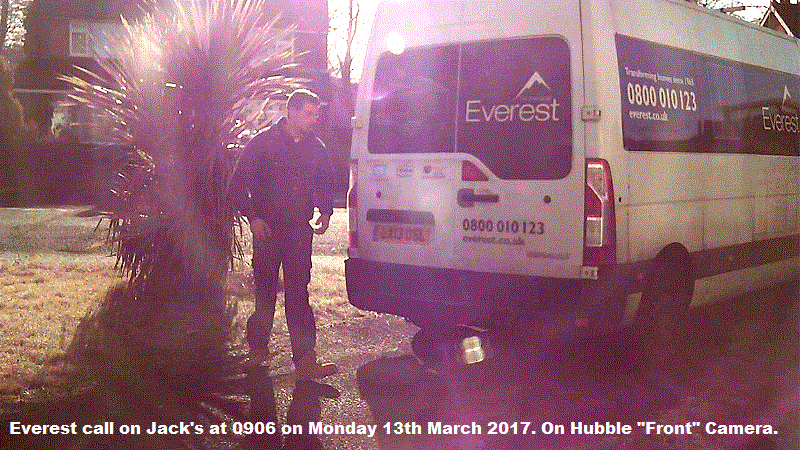 Important Footnote on Saturday 11th March 2017: from the Pocket Pal records and video above, it seems Jack did use his Pocket Pal to call Forestcare at 1521, resulting in their call to me, while I was checking Hubble Cams. HOWEVER, JACK HAD SIMPLY TOLD THEM THAT HE WAS LOCKED OUT OF THE HOUSE, AND TO CALL ME - NOT THAT HE HAD FALLEN AND WAS BLEEDING. The second Pocket Pal call was at 1537, by me, attending to Jack. Forestcare records should show this was when they knew an ambulance call out was needed. ALSO, I HAVE GOOD REASON TO BELIEVE THAT JACK HAD A MINI-STROKE, YEARS AGO, AND THAT WAS WHY HE WAS PUT ONTO WARFARIN. However, I understand that he instructed the doctor not to tell other members of the family, and - under patient confidentiality - the doctor was oblidged to do so. If anyone has information contrary to the above, please put it in writing, preferably email, so it may be verified with others. Click on pictures to expand.
2120 Update: June & Samantha know this now. June's 'phone matches above: Forestcare called her at 1540, after my Pocket Pal to them. Best not know, Gill & Steven ?.
Hubble cam shows Jack watching news on TV. Good to know we will not need to go out tonight, whatever. Time for a glass of wine with the steak June made for me.
0900 Monday 13 March 2017: All back to normal with Jack. For a Youtube private link, quote JAC12M17 in an email to me. It includes Camera video and an amusing ending.
Remember: NHS Computers, 'phones, and staff, in doctor's surguries and hospitals, are, like email, not in the least bit secure, and provide a wealth of important information ;-)
Jack's Fall on 8th-9th March 2017 ( In Brief ) ...
Robin saw on Hubble at ~2300: Jack on Floor. June attended; Paramedics; Bed OK; First day on anti-biotics. Pocket Pal & Forestcare ? Surrey ? June did an excellent job (everything right), and Robin simply monitored from home, but kept a complete private video record, based on Hubble and Starcams. Jack was also seen to be coping as best he could, trying to get to a 'phone, before June arrived. It was, as to be expected, a very long wait after 999 call, because this was not classed as an emergency. i.e. the blow to the head, causing bleeding, did not appear to have caused an internal bleed. As alway, the Paramedics did their brilliant work, with about 40 minutes on the scene: perhaps waiting to confirm Jack OK.
0930 Update: Jack up at usual ~0700 ... breakfast in lounge. What a guy ! :-) June ~ 6 hours sleep, will pop in on way to Axon. Chose to go in at 0940. "You Silly Woman" :-)


Falls in 2016 ...
The following is being updated, in September 2016, based on what information we have: e.g. my and my families very flakey memory and record-keeping; my desk diaries; Forestcare records - if we can find them again ! Here is a brief summary of Jack's falls, with the most recent first ...
6th December 2016:Tuesday evening. Fall at ~8:30pm in lounge, but not seen until June & Robin returned from Italian lesson. More detailed information available, but in brief: Jack did not use* Surrey Pendant he was wearing, but was calling out for help. June arrived back at about 0130 after ambulance took Jack to Frimley Park Hospital. * probably because he was in a confused state, caused by the bladder infection.
6th December 2016:Tuesday afternoon. Fall at -12:15pm near downstairs loo, just before arrival of district nurse to change Jack's catheter. She called 999, made Jack comfortable, and rang Robin who got there by 1255; June from work by 1345. Paramedics arrived 1420 (2 hours because not urgent): Left at 1510, noting Jack had a bladder infection but was safe to remail at home, sat in lounge chair.
25th August 2016:Thursday: Fall at 3pm: Tripped on or near back door, when going outside. Had left Doro mobile phone on windowsill. Fell, hitting a flower-pot; Pressed Pocket Pal SOS button soon after, because unable to get up; Doreen next door heard his cries, and came immediately, answering Forestcare on Jack's landline; She made Jack comfortable, and I was around soon after, followed by June and paramedics; After a few hours in Frimley Park Hospital, Jack was home that night, and back to his normal routine. More detail is in emails from Robin.
23rd July 2016:Saturday: Fell in kitchen & hit arm against a door knob; needed stitches; Taken to Frimley Park Hospital; Taken back home by ambulance 1830. (More details to be taken from Jack's Desk Diary).
1st July 2016:Friday: Fall: Jack 'phoned Robin at 0745; June & Samantha soon there, then called Forestcare (Neil) at ~0805. June surpised that Neil asked her to make 999 call which she did. Ambulance with Jaraslav & ?? did usual perfect job. They suggested daily morning visit by someone to check Jack had taken medication. e.g. heart checks indicated had not yet taken them. Note: no proper record of medications is kept by family ! Saskia joined at stayed to make Jack lunch. Meanwhile, Robin visited Forestcare at Bracknell RG12 7QT. He saw changes since his last visit, when Jack joined Forescare, 5(?) years ago. Was able to speak to Neil, Sue, and shift supervisor. They had many Pocketpals in stock, but "procedure dictated" Dave would have to come out to deliver. Earliest date was booked: p.m. next Tuesday 5th July. Robin's observations about Forestcare changes in staff, systems, procedures, training, can be discussed: send Robin an email :-)
30th June 2016:Thursday: Fall (should speed up improvements): Jack 'phoned Robin @ 0720; June & Samantha there by 0740; Forestcare called @ 0800. 3 paramedics before Robin @0815. i.e. Forestcare made the 999 call, to get the ambulance, as was normal. Paramedics reported faulty box to Forescare. Dave, their engineer came in afternoon, was told of changes in progress with BT on 7th July. Dave demonstrated the new "Pocket Pal" GPS pendant alarm to Jack, and we all agreed he should get one immediately.
27th June 2016:Monday: after 21st June Fall (where only Webcam saved him): New webcams at Robin's for test on http://192.168.1.8/ - if you just get the Logon screen, that tells me it is getting outside our Wifi, onto the Net. Next step (not urgent) is to use "admin" followed by "123456". If you don't get "ActiveX not registered", you might even get pictures. I might be able to start installing a camera in the dining room (downstairs bedroom) today. Jack happy with idea when June & I spoke to him after he came home from Frimley Park Hospital yesterday. Below you see why we need to "get our fingers out". BT Openreach will come on Thursday 7th July to tidy up the lounge BT sockets and fit a 2nd line, with sockets in the dining room (bedroom). Good if, before then, we can install new CCTV box I have here: need neat holes/ducting between rooms and to outside of house, to place cameras, run ethernet cable, etc. Jack is happy with idea, including me coming with my masonary drill and vacuum cleaner ! :-)
12th April 2016:Tuesday: Jack called Forestcare who called us at 0455 on Wednesday 13th April. Said fall was late on 12th (details???). Robin's desk diary says "Call from Jack @0456. ~0510 two guys arrive (kitchen). June arrived ~0515. 0545 'You're staying here with your dad ?' ... 'Yes'. Paramedics left at 0550. June @ 0600. JACK.HTM @ 0645".
8th April 2016: Friday: Jack had a fall late on Friday 8th and called Forestcare who called us. He could not get up off the lounge floor, until we got round there to help him up into a chair, dress a graze on upper right arm, etc. We forgot to follow up after his fall upstairs, 6 months ago (?), when we decided he needed things like small "ladders" to get up off the floor. This requires a visit by Bracknell Social Services Adult Care (?). Forestcare gave June the number (again). Jack seemed fine when we left: his memory is probably better than ours !
(Other falls in 2016 ???)
Falls in 2015 (UNDER CONSTRUCTION) ...
19th June 2015 ???:Wednesday: (from Robin's desk diary ???) Jack called Robin at 0718 (on floor in loune). June and Samantha told; June leaves (0730) and Samantha (0735); (pictures off web cam). From memory: June called Forestcare to provide advice. e.g. don't try to lift Jack until paramedics arrive; they did, quickly; after thorough tests, they agreed Jack was safe to be left at home, this time.
2015 ?(some time while we were on holiday in Sicily, 28th May - 11th June. Broke his thumb. Details needed. Length of hospital(s) stay ?)
(Other falls in 2015 ???)
Falls in 2014 (UNDER CONSTRUCTION) ...
(Other falls in 2014 ???)
(back to the fall before Jack put onto Forestcare system ???)
Falls in 2013 (UNDER CONSTRUCTION) ...
(other falls in 2013 ?)
Friday 17 May 2013: (from an old email with information about Doro phone and being put onto Forestcare system) Jack had a fall in back garden at about 3pm Friday 17 May, but could not get to the 'phone (by crawling on his back) to call us until just before 7pm. He came out of Frimley Park Hospital, back home, late on 22nd, and seems OK - pretty well as he was before the fall: fiercely "independent" and intending to continue as he has for years, keeping his garden and all rooms in the house immaculate, without help; thinking nothing of walking 1/2 mile or more into Ascot for a Hospital check-up, taking the bus to and from Windsor or the supermarket, etc, etc.
(More additions and changes Later. eg. when did Jack go onto Forestcare system ? After a fall ?)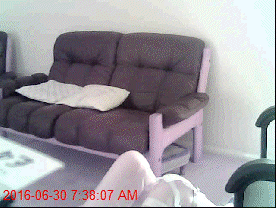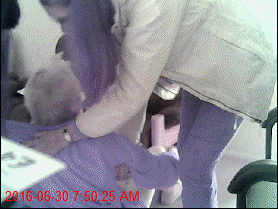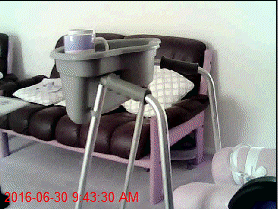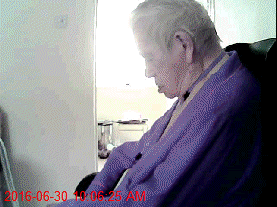 13. June and Samantha have their priorities, and Robin has his ...
The following can be found in our 2015 Lovelock Family Newsletter. There is also plenty of other "manic but relevant" material. My hope is that Samantha will learn from what happens with Jack, and from Sally & Michael, what happened with our late mum and dad. Samantha needs to think ahead, and avoid being dragged into being the carer for her mum and/or dad. She can also learn to do a little bit of housework, and occasionally cook us both a meal. That's why Robin stopped doing anything like housework in the summer of 2016: You can both make the excuse that you are the ones going out to work, but you both need to learn to prioritise your time - particularly when it comes to the welfare of Jack. It also gives me an excuse to spend much of my time with Jack - related "work", or other "Last of the Summer Wine" mates and family, including in care homes :-)
Robin & June's daughter is Samantha, and has also lived with them at #22 Armitage Court since 1980 ...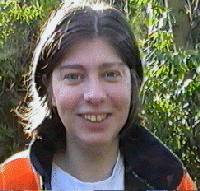 Click on me to see the photo mum took in Central Park, New York, just after 911. We decided to take a shopping trip in 2001 without dad. He seemed a little concerned, but did not make too much fuss. We had no big problems, despite the lingering smell of smoke, and twitchyness of guys at the airport. It was not until 2015 that dad got to take HIS extra holiday - in Bluebell Ward ! I keep an eye on both of them, as they get increasingly grumpy. Dad certainly is more forgetful. I help to bring in some money, to keep dad in the manner he has become accustomed in recent years. I do it because I want to afford a house to get away from them - before one of them needs care at home. I've heard dad witter on for years about avoiding problems by looking ahead. He's always told mum that she didn't need to go out to work, but mum and I both love our shopping trips. Maybe mum goes to work to get away from him ? :-) I was present during the whole of dad's manic period, back in April, and more recently, when he has started coming dowstairs to work on the PC again. He gives some lame excuse about wanting to grab the chance to drive publicity into his NHSCare.info charity, giving information on how to use the Law to make the NHS pay all the cost of long term care, in a care home, or at home. He also rambled on about promoting a 'peace message' on his Grumpy page. This is EXACTLY what he was trying to do after his stupid Snoopy robot boat landed at Brighton. He said that he had to work hard, to have everything and everyone ready before the General Election. He has seemed very relaxed and happy all the time, including when he was secretly filming the police, who he'd 'phoned, asking they visit our house. We discovered afterwards, that he would not stop doing this, including in the police car, and in Prospect Park Hospital. You can read all about it on his "Bluebell" pages. He includes a photo of me, with mum and dad, on the day I was born at our home in Holland, when he worked as a NATO scientist. It seems he went into work, unshaved, and gave a briefing to some "big wig" or other. I remember when we drove past the big building where he worked, with radars turning on the roof, and a high barbed wire security fence, I would shout "Daddy's Work !". I've seen the old films from those years, copied from film onto VHS tapes in our lounge. Note from Robin: of course I wrote all that stuff here for Samantha - she can tell me to change it as she likes. I must convert those VHS tapes to DVD and for youtube soon. Samantha is the best person to ask about us both, and you might find it useful looking at those "Bluebell" pages ! :-)

Seeing when and from where we (or others ?) visit this hidden page ...
Positions are not accurate. e.g. we are in Sunninghill, near Ascot, but Feedjit might say "Twyford, Wokingham". That Revolvermaps World map will show more detail if you click on it (you can bookmark it if you want). Positions on it will also not be accurate, and may be different. e.g. for me, "Maidenhead" might appear. Times ARE accurate however, and if the person visiting says what time they've visited, it's soon possible to recognise who it is, when there are so few of us. My guess is that Sally and Michael will appear as "Northampton", and Michelle as "Coventry" or "Dundee". We will see who visits, and when. If anyone like Michelle, wants to know how this is done, it is explained at the bottom of the Snoopy page.
The old version of this page was archived onto jackold.htm on 3rd March 2016 and was not visited for 6 months: Good - it means this jack.htm page is the only one Gill & Steve will have visited. There were doubts because of no email communication. Sorry for my repeated "send me an email" over the years. It was only at the end of August 2016 that I woke up to your not using email to anyone, including June. Many of my friends don't use the Net much, if at all. No problem - unlike everyone else, I don't carry a smart 'phone with me :-)