Home . GPS . Download . Business . Partners . Contact . Family . AVL . Links . History . AsOnTV . Snoopy . Holiday
Robin and June's Holiday in Sicily in 2014
Updated ~ 8pm Thursday 9th October UK time
when the page was started, in Sicily ...
Hi Folks. This page may get tidied up some time, but right now, I can just share some pictures with friends, Don't expect too much with tricky Wifi and a trickier laptop ! Any places we mention here, will probably be on that "holiday" page above. The "Snoopy" page may also be relevant sometimes :-)
and now ...
I've sent a 30 minute video DVD to our friends, and there is now a 15 minute youtube version here - if you've not already seen it. This page is just the pictures we added, day by day.
our Sicily holiday in pictures ...
First we checked into our favorite Hotel La Riva in Giardini Naxos. Robin was still "working" ...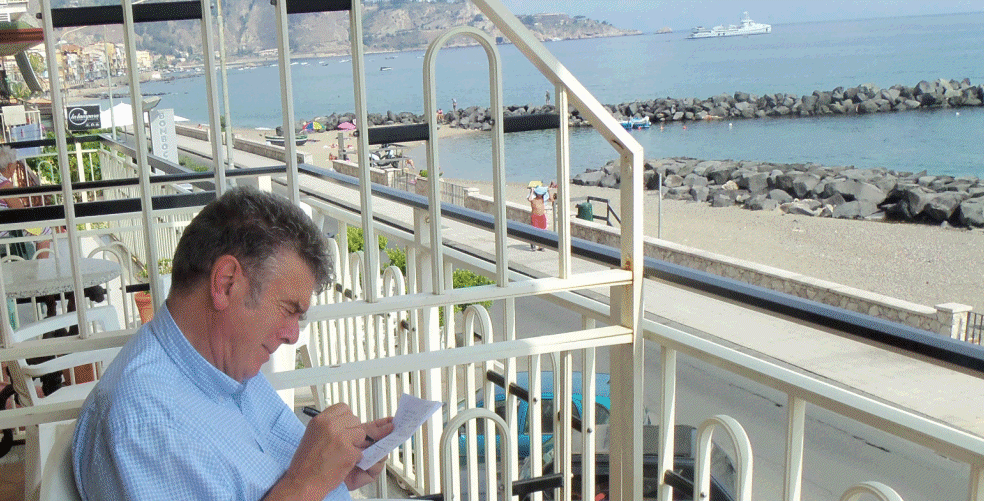 This is what Robin is "working" on ...
Friday 19th: June on the beach ( sitting, below pink umbrella ). Scots vote "No" - see Grumpy old man :-)
Robin ponders purchase of a bigger boat for Snoopy. Hotel La Riva behind, then Taormina in the clouds ...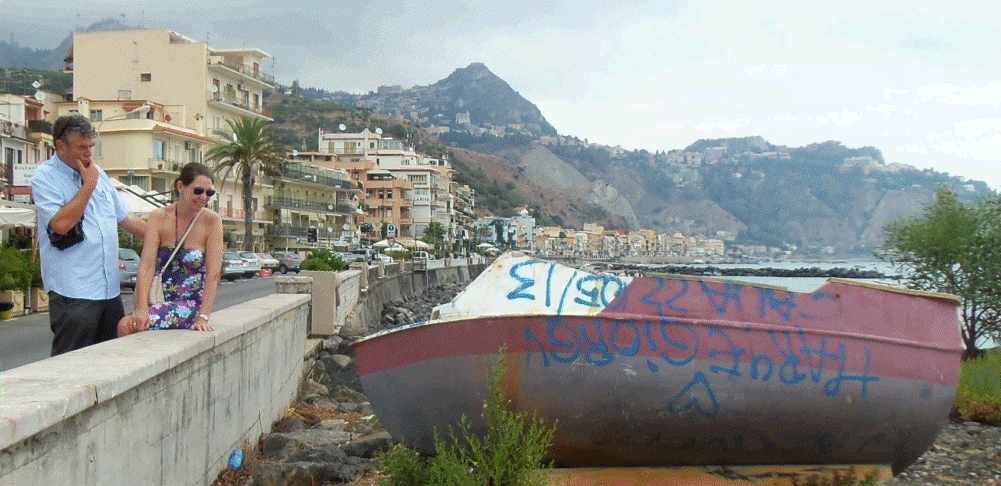 On Saturday, Robin and June climbed a big hill with friends, Enrico and Matilda ...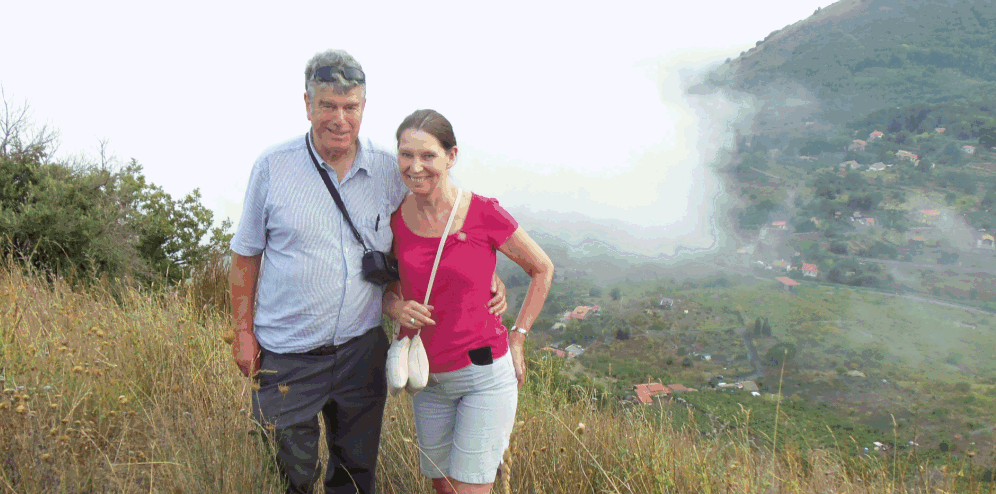 On Sunday, Enrico and Matilda took us to see traditional Sicilean culture, including bagpipes and Maypole dancing ...
Monday: we drove south, to Scoglitti, and Hotel Al Gabbiano, by the beach; dinner at excellent "Sculipulis": Rosario remembered Robin ! :-)


Robin was even more amazed to see Rosario had kept Robin's visiting card and Rosario gave Robin a pen. Great food AND free pens !

Tuesday: we tour the local places, including Punta Seca, to visit our friend, Montalbano, Mr Sono, known also as "Baldy".

Scicli: the lovely Siciliean town in a canyon: home to ancient architecture and sculptures ...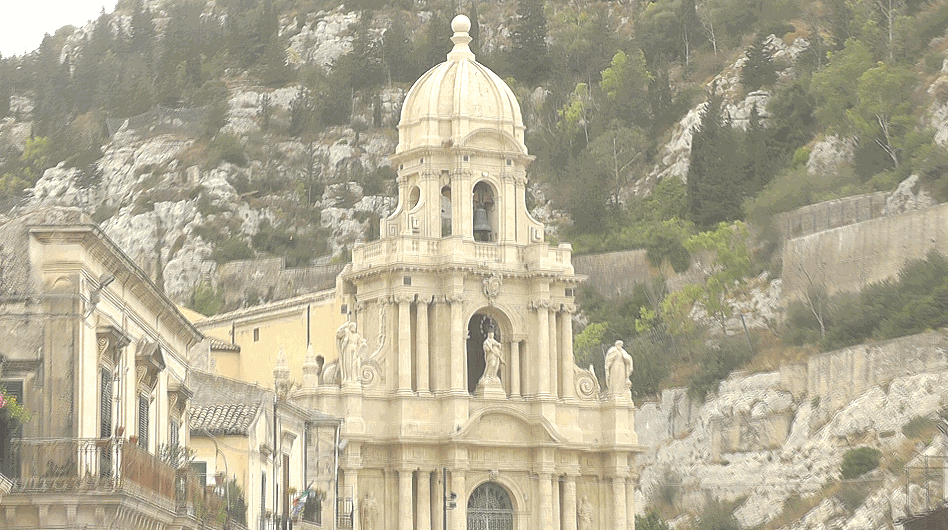 ... like this stone carving, from Roman times, of the eagle on a wheel, shod with ancient Pirelli tyres ?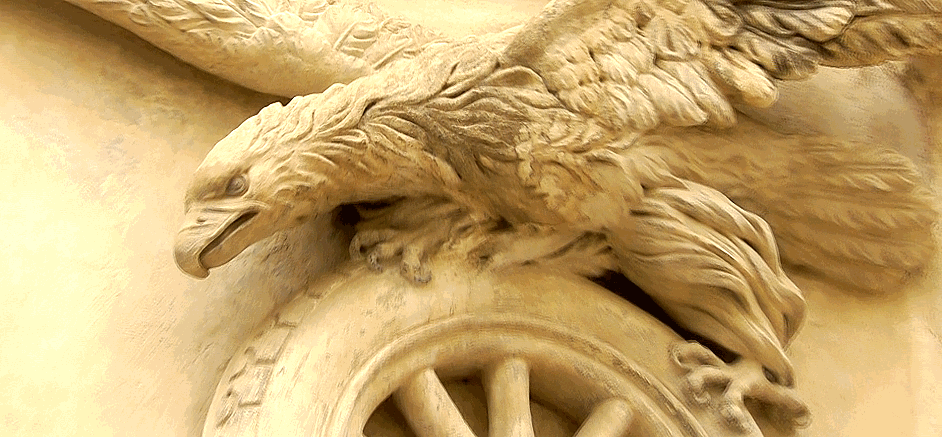 Robin meets his old friend in Scicli, where June bought a lamp last year. Scicli technology ...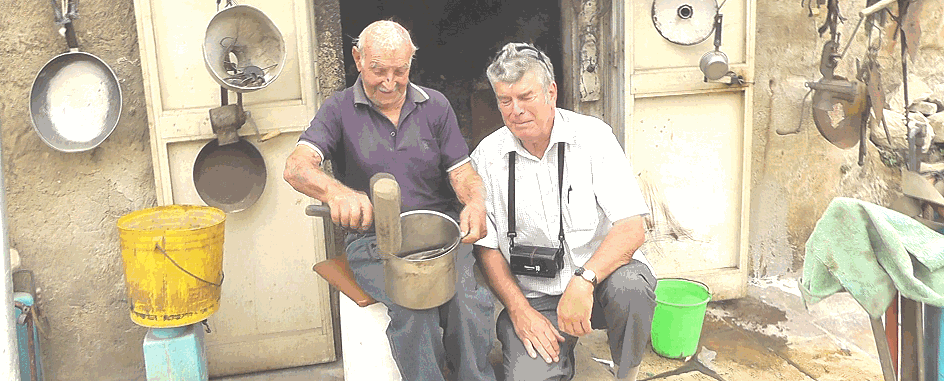 Wednesday: June sunbathes near the hotel in Scogliti. Robin retreats to the room and aircon. Yesterday maximum temperature was 36 C ! :-)

The view from Mazzarino was as stunning as ever, but this time, we could not quite see Etna, as we had last year ...

Thursday: We walked the few yards to Scoglitti harbour, to watch the fishermen bring in their catch ...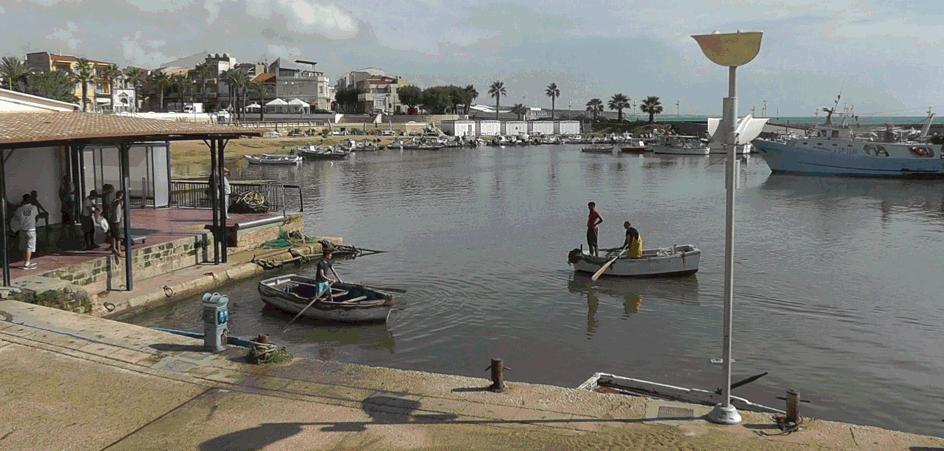 ... to sell their fishes in the Fish Market, open every day at 4pm ...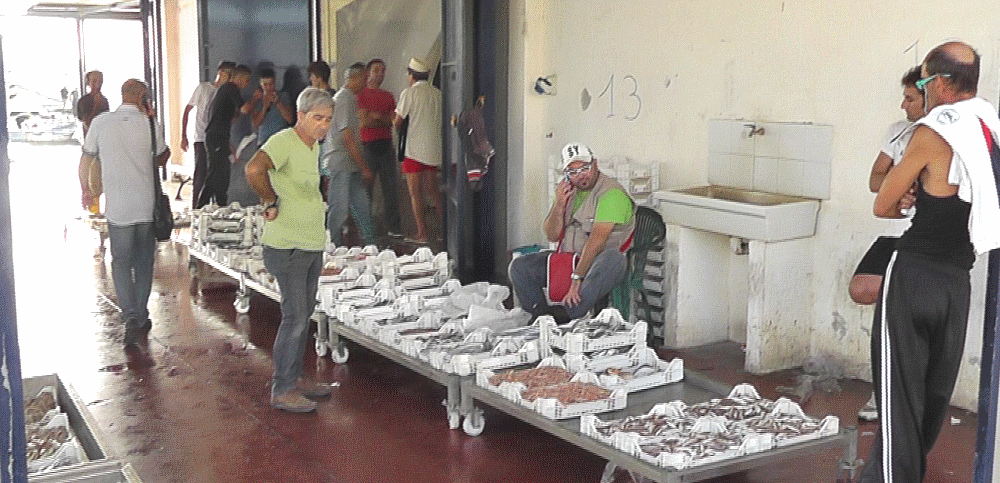 Friday: a trip to Ragusa, taking the scenic route ... sheep have priority on the roads ...

Ragussa - a bit like "Birmingham on a Hill" ? But not the old bits of the town, like Ragusa Ibla ...

on our way back to the car, we stumbled on them filming a scene for "Giovane Montalbano" ...

Checkout those shades ... eat your heart out, Montalbano ...

Saturday: June is back on the beach, behind Hotel Al Gabbiano in Scoglitti, soaking up the sun ... strange how horizons in Sicily are not flat ...

see Scoglitti from the air ...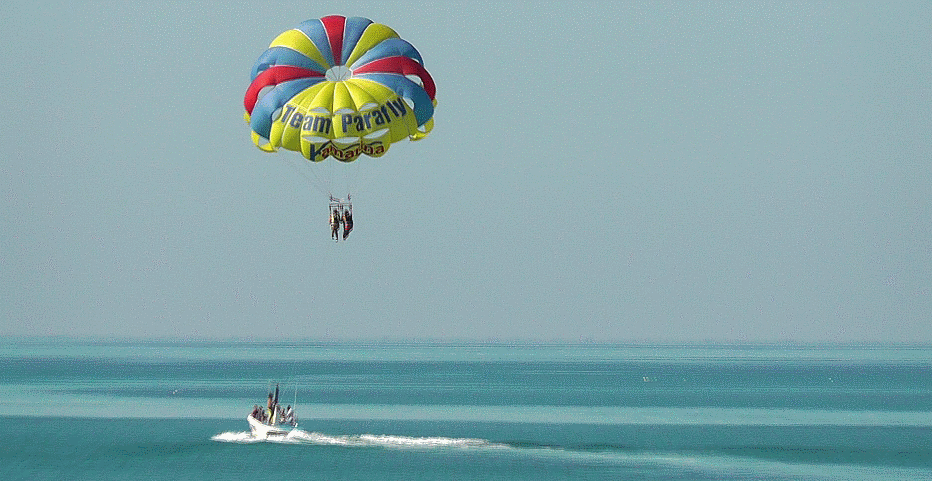 Sunday: Enrico and Matilde join us in Scoglitti ...

they show us where you can collect mud to smear on your body ...

then we watch the sun go down into the sea ...

... and listen for the fizz ...

... was that "the green flash" ?
strange names that the Sicileans give their children ... but they teach them to read, and wear sun-glasses early ...

thanks Matilde, for emailing us this nice photo ...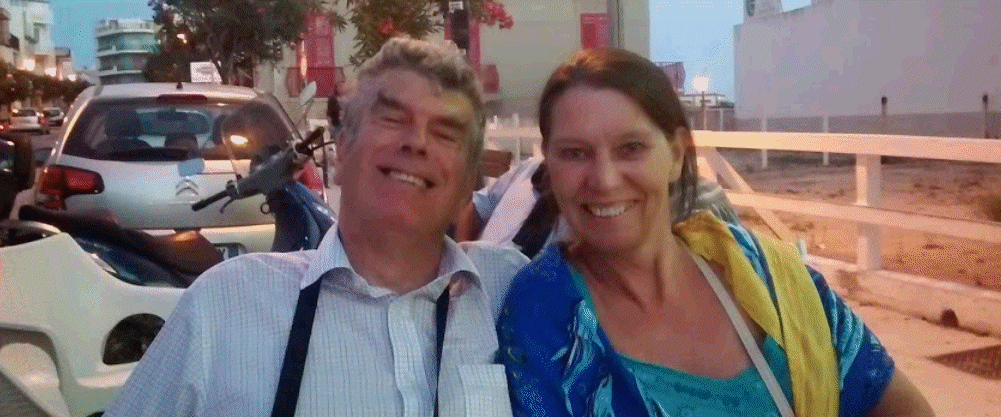 booked in for last two nights at Hotel Il Triangolo, on quiet beach, 25 minutes south of airport ...


nice view of Etna from the beach ...


Robin joins the other old men, sitting in "the lounge" of Catania's Piazza Il Duomo ...


June watches Enrico buy fish, in Catania's fish market, for our grand meal at their place ...

Photo taken by Matilde: Enrico and Robin discuss the size of melons, seen on the beach. They seem to grow in pairs ...