Home GPS Download Business Partners Contact Family AVL Links History AsOnTV
Free Publicity - World Wide
Updated 0800 Monday 4th May 1998 UK Time
Newsflash: 'The Highest Challenge' - 47 countries - 20,000 miles of road - Publicity Opportunities starting 1st May for 3 or 4 months. For more information please click here
Newsflash: 'Into Tomorrow' radio broadcasts across 75 USA radio networks, and overseas via AFN . For more information please click here
Newsflash: Security Automotive 98 & NavPos 98. 9th - 11th June. Birmingham, UK.
Newsflash: Battlefield Systems 98. 9th - 11th June. Chertsey, UK.
Introduction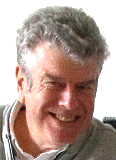 When I put the GPSS software onto our web site in '97, I called the project "blue touchpaper" - which was very suitable - it has been like me putting a lighted match to a large firework !
Before that, the web site held pictures and information about GPSS, but not software or maps. We had been lucky in getting lots of Television, Newspaper and PC Magazine exposure within the UK - but not in other countries. Now is the time to get more of this free publicity - but now World-Wide. Perhaps you may be able to help me with this - either out of interest, or because you have a business that could benefit in a share of the publicity generated. Please read this page, and contact me if you think you can help.
What's in it for you ?
If you are a business, or in the process of starting a business, it will not be difficult to think how you can make good use of some free publicity. If you are an individual who has a hobby interest in GPSS, you may wish to limit your involvement to the odd suggestion, or PC Magazine detail based on what old magazine copies you have at home.
However, you may not rule out the idea of you, or your friends or relatives, appearing on the Television - Michelle and her school friend got more exposure than me in our first TV publicity early in '95. It can be fun - and of course, Mother or Grandma just loves to see the kids in the newspaper or on the Telly :-)

Many thanks for taking the time to read this far. I hope you can help.
Background
During '95 and '96, after release of GPSS, we were lucky in getting lots of free publicity : 10 Television programmes, including several with me being interviewed - with suit & tie instead of carpet slippers; 2 million copies of the software distributed on PC Magazine CDROMs, a few local radio interviews, and many newspaper and magazine articles.
For further information on this UK publicity, you can click :
This publicity cost us very little money, and very little time. i.e. a few phone calls, floppy disks sent through the post, or petrol, giving some TV reporters a demo - or letting them drive our 'old banger' of a Mercedes.
The practical result was lots of new contacts and customers within the UK.
You may think that the Internet is an important publicity media - it is certainly a low cost means of contacting and communicating with those in other countries. However, it may be several years before the Internet rivals Television, Radio, Newspapers and Magazines - for grabbing the immediate attention of large numbers of people.
The PC Magazine and cover CDROM is my first priority for this project. However, for some countries - particularly the smaller ones - other media may be more important.
The Magazine and cover CDROM
The PC Magazine, with it's cover CDROM - or sometimes a floppy disk - is still a very powerful way to promote software or a related business. A good picture or headline inside the magazine pages amounts to 10,000 'hits' - and the software is only a few mouse clicks away on the cover CDROM - not tens of minutes of telephone 'download' time.
10,000 to 20,000 is the typical UK circulation of monthly PC Magazines, of which there are over 20 titles. These are published from within the UK. My guess is that this is matched by similar figures in many other countries, but much higher circulation within the USA. One of my goals for '98 is an ambitious one - to get GPSS into at least one magazine, in every country that has this type of magazine in circulation
The publishers of these PC Magazines - or rather the staff or contractor given the task of editing the CDROM - are always on the lookout for suitable software material. 10 MB to 50 MB of GPSS is a small fraction of the CD, so it is often not difficult to persuade them to include. Of course, they are regularly badgered by other software vendors, including Microsoft and Netscape, to put material on the CD - but that still leaves space to fill.
Several other types of magazine, such as those for cars, boating, etc., have much higher circulations - but come into the same category as Newspaper and Television: they need to be convinced that the article really is 'Newsworthy', and often only want to sell advertising - on which they all exist.
GPSS is still newsworthy - from many angles - so success can sometimes be achieved with these other media - but often with a lot more effort. e.g. telephone calls, demos. Some car magazines are starting to put CDs on their cover - which makes them more approachable - but these are still in the minority, in the UK at least.
The Concept & Plan
My basic concept and plan is as follows:
Initiate a new phase of GPSS appearing on UK Magazine CDROMs in the UK during 1998, by use of the same contacts within the UK. This is already underway.
Use e-mail and this web page, to exchange ideas, then information, with some of my overseas contacts - those that already know GPSS.
We make plans specific to each country, or possibly region within the USA, based upon the people who wish to participate. I will tell them who else is helping.
We identify targets, such as particular publications and editors; gathering contact information such as circulation details, postal & e-mail addresses, telephone & fax numbers. Most of this information is printed inside the magazine - the problem is often finding which page ! Rather than buy all 20 or 30 magazines on the shelves, June and I spent some of our 'shopping time' with one reading the information for the other to make notes. Sometimes several different magazines are produced by the same publisher, often using the same CD ROM editor staff - look out for that.
We agree how best to contact these targets. e.g. from me, or from a business or individual within the country. More than one country may be involved. e.g. export of GPS products from one country into another.
I prepare information and GPSS Download (or CDROM) matched to the target. This might simply be a 'GPSS Freebie' with mapping for that country, instead of the UK mapping, and changes to files such as GPSS.HLP to provide publicity for businesses helping the project. Or, depending on effort available, additional work by me and 'helpers' such as translation of published material into another language (to reduce work of the journalist), or add other GPSS data - such as WAV sounds to speak another language - or even photographs or video to include on a special CDROM that I prepare and send by post.
Those inside the country work with me to achieve our goal of the material appearing in the magazine, on the CDROM, or in other media like Television.