Merry Christmas and a Happy New Year ! See this year's Lovelock Family Newsletter. Love to All ! :-)
Home About GPS Downloads Business Partners Contact Family Chase & AVL Links History AsOnTV Holidays Snoopy
Our old Merc was sold for £370, via ebay, to Trevapp, on 30th December 2014. Thanks for bidding everybody. Have a Great 2015!
Original advert ....
Our old car is for sale. We want to get it off our drive. We've had it seven years. It has some rust, but is still a smooth runner, with MOT until 22nd January 2015. It has a brand new spare tyre, and a working car radio with multi-changer CD - and a CD :-) If you are quick, Robin can take you out for a test drive, before he needs to re-tax it on 1st January. Pictures below show you the car and where it is, at our home, 22 Armitage Court, Sunninghill, Ascot, Berkshire. SL5 9TA. Details are: 1999 Mercedes E240 Avantegarde Automatic. Petrol. 2398cc. V171KUY. Call Robin on 01344 620775 to arrange to see it. Sorry, but Homer is not for sale :-)
If you found this page from somewhere other than e-bay, such as Autotrader, please visit the Ebay Listing for Robin's Old Merc and bid for it there. Even if you contact us before bidding, to take a closer look, it may be simpler for us if you join the bidders: thanks Terry, for meeting the reserve. The Autotrader listing is here. They keep bugging me to add more photos, so here are a couple more, including with Homer driving :-)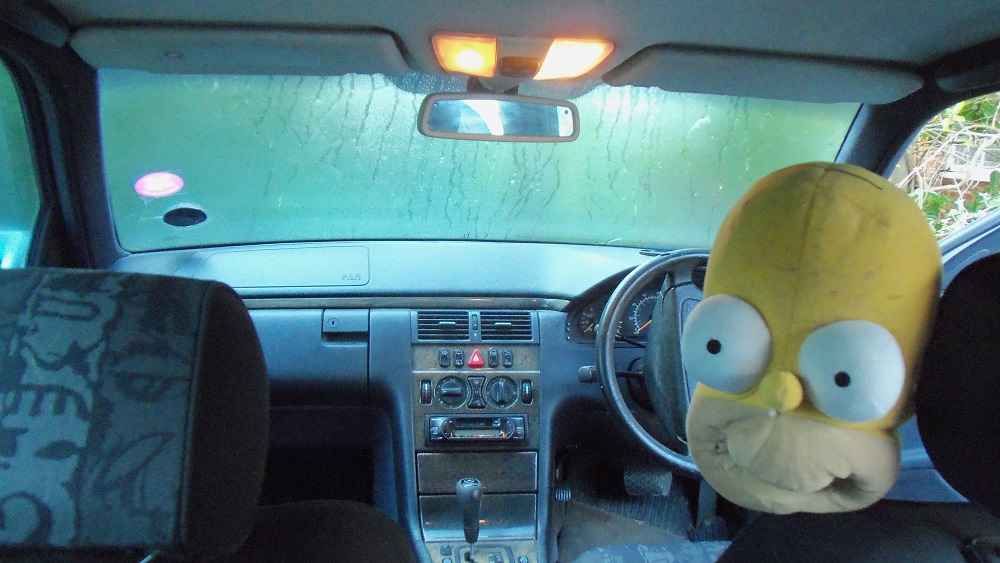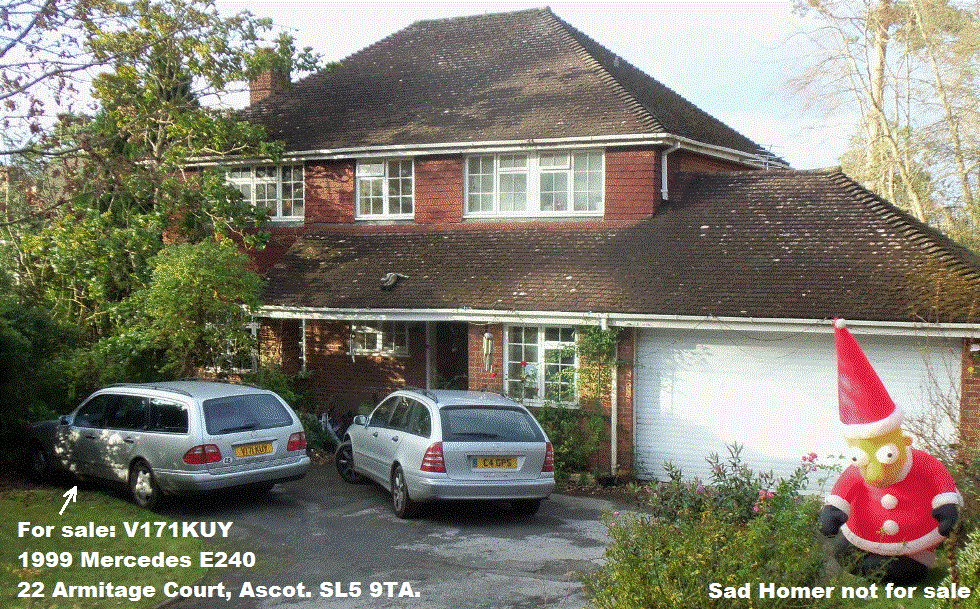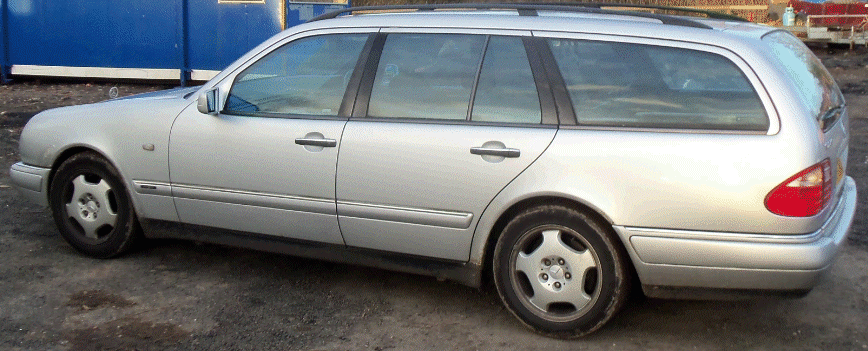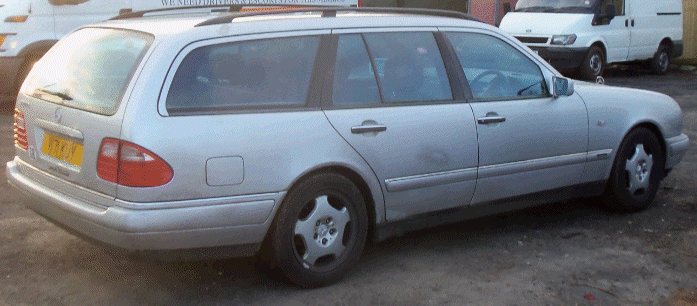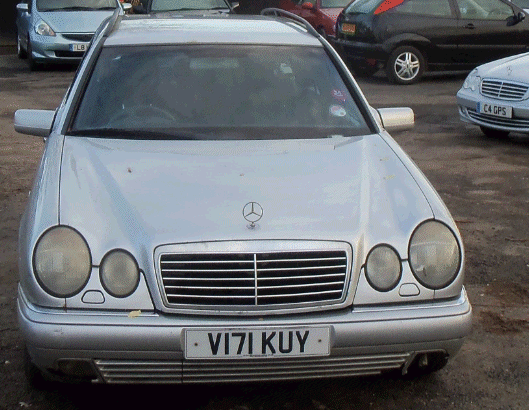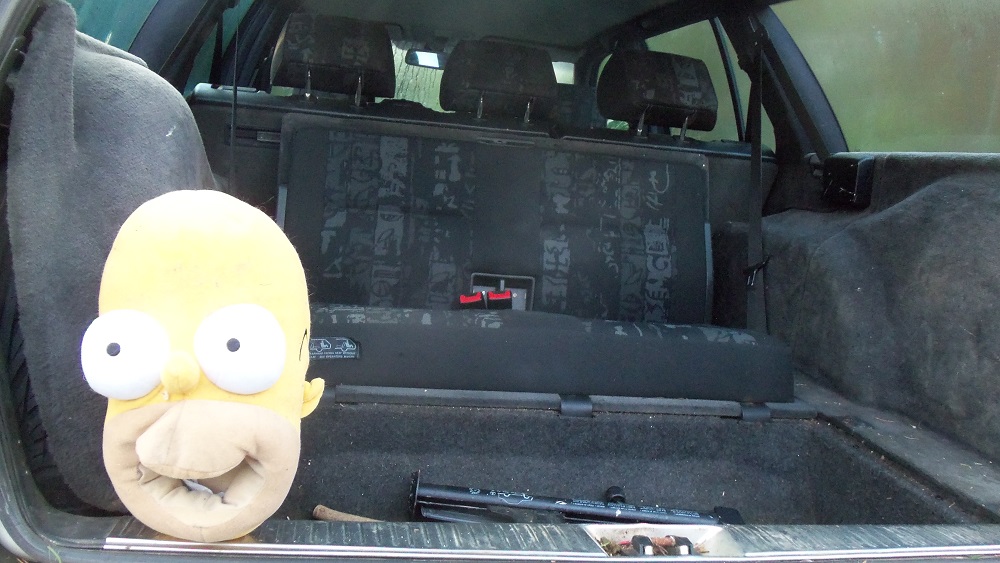 Thanks you all for bidding, and have a Great 2015.