2008 News from the Lovelock Family in Sunninghill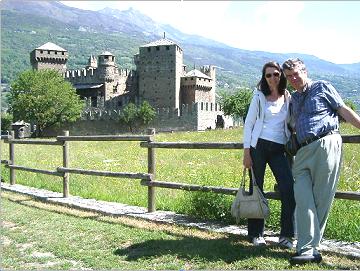 In March we took a short holiday in Sicily, staying in Naxos, walking up to Taormina, and visiting old friends Enrico and family. Then in late May we drove our old E240 to northern Italy, Austria and back clocking-up 4472 miles !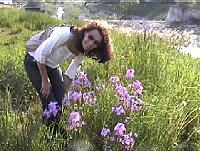 We started in the Aosta Valley, then near Venice, before Vienna in Austria - after attending the robot boat event at Breitenbrunn; then back into Italy, to Belluno in the Dolomites, to see friends Gino and Carolina; then Bologna, Pesaro, Bracianno, Orbetello, Albenga - and the Costa family; then Verona, home of Romeo and Juliet, before San Marino and Viterbo. Then back into Austria so we could stay with old friends Walter and Gizzy in the lovely Tirol village of Kossen. Then a night in Strasbourg, to break our jouney back to Calais, the chunnel and home. It was our first visit to Vienna, and we enjoyed the lovely buildings, statues,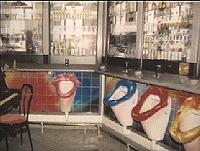 and the famous "singing toilets" at the Opera underground station. Seeing robot boats in Austria inspired Robin to spend much of his later "hobby" time working on the electronics for friend John's robot boat,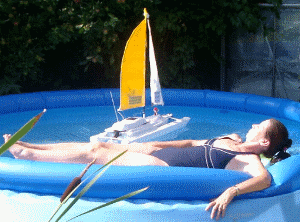 intended to cross the Atlantic.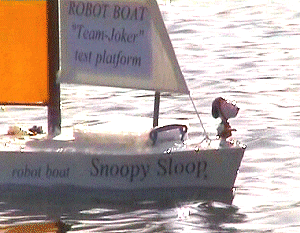 The snooker room is now full of bits and pieces being put together for testing on Bray Lake - after June's swimming pool. June dad's Jack, now 89, still beats Robin every other game of snooker. When Robin is not busy doing things like cleaning the chimney, he slaves away at his GPSS.co.uk software business. His friends in Greece and Ethiopia have started to sell Pocket PC based Tourist Guides.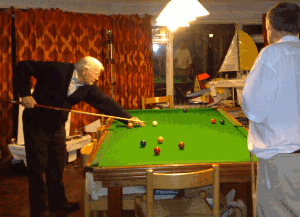 He continues with the NHSCare.info charity work and helping his friend Trevor. Business was mixed with pleasure when Robin and June visited Holland in September to attend the Axon party. June continues to enjoy her day job in the Axon UK office.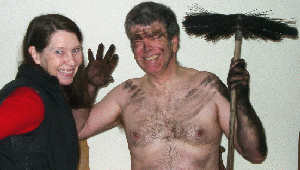 Michelle in Coventry is still a landlady, and learning plumbing. Saskia works at Kerry Foods but has time to watch Scott on QVCTV or watch him run in various charity events. Samantha is still working at Neilsen and doing Japanese lessons. Robin and June continue with italian lessons two nights a week so that Robin can increase his collection of naughty words for next year's holiday :-)

All our love and good wishes from the Lovelock Family.
We wish you a very Merry Christmas & Happy New Year !