2007 News from the Lovelock Family in Sunninghill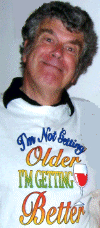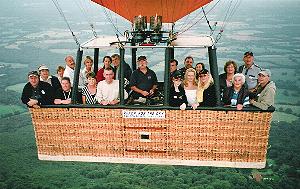 This year Robin turned 60, and his Birthday Party was enjoyed by everyone including 120 friends, relatives and their children. Robin's best birthday present was the hot air balloon flight. That's us at the back.
June enjoys her new job with Axon, running their UK office near us in Wokingham. Robin and June went to an Axon Party in Holland and visited a few old haunts from the 1970s such as Leidschendam.
This year we went to Sicily for the first time, starting with a short recce in late January. We enjoyed it so much that we took our two weeks summer holiday early - in May. In September, we were able to return the hospitality of Enrico and Matilda, when they visited the UK for the first time.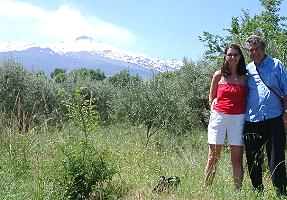 Michelle still lives in Coventry, landlady of the place she continues to renovate - and extract money from her tenants.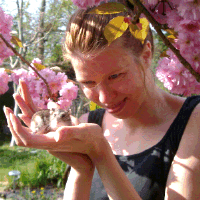 When Michelle comes to stay with us, she brings her two hamsters and uses them to "wind up" the family. Michelle is very busy, doing evening classes on plumbing, and training to become a school teacher. She has a very long working day, travelling between Coventry and Birmingham University.
Robin, June, Samantha and Saskia attended Kristina's graduation at Winchester University. Kristina's mum flew over from Australia for two weeks and her arms should soon have stopped aching. Samantha enjoyed seeing Colin Firth get his honoury degree and the weather was great.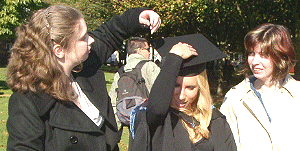 June's dad Jack, now 88, had his hip-replacement surgery on 12th November and he is already walking long distances without even a walking stick.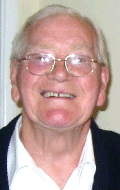 Only the other day he insisted on walking home from a checkup at the Hospital (and now we don't know where the hell he is).
The recent highlight was Robin seeing Jack thrash son-in-law Scott at snooker. Scott was elected a councillor earlier in the year, but I guess it will be a few more years before he is Prime Minister. Scott and Saskia live in Bracknell, just a short distance from us, and we are all looking forward to spending Christmas Day with them. I'm particularly looking forward to seeing Saskia cook the turkey - since she is still a vegi'.
Robin enjoys the family GPS Software business, working closely with friends and business partners in many countries. Needless to say Robin takes his GPS with him everywhere, in the car, on foot - and even that hot air balloon :-) Robin still supports his charity and appeared on the BBC TV "Politics Show". Robin and June visited the amazing Pam Coughlan again, to make a short video for the campaign. They stayed at the hotel in Torquay that inspired Fawlty Towers.
Here we are, pausing on a walk in the woods near us, admiring the wild primroses.
All our love and good wishes from the Lovelock Family.
We wish you a very Merry Christmas & Happy New Year !

2018: here are some pictures from 2007 recently re-discovered on my PC. Let's put them here :-)