Home GPS Download Business Partners Contact Family AVL Links History AsOnTV
2001 News from the Lovelock Family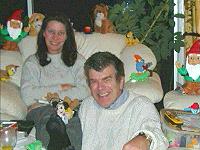 Merry Christmas from June, Robin and all their new little friends - dozens of little toy animals destined to be put in boxes hidden around the South East of UK. Robin is into "Geocaching" - a new GPS treasure hunt hobby described on www.caching.info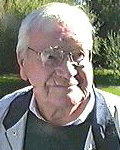 June's dad Jack, now 82, got interviewed for a BBC Television feature on Geocaching to be broadcast worldwide early in 2002. Jack can still beat Robin at snooker - but not every game, when Robin is "lucky" :-)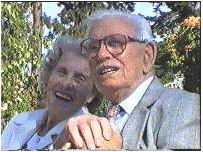 Robin's parents, Len and Eve, have been in poor health this year, but have been receiving professional and loving care from Sarah,Clara, Yvonne, Nicky, Sue and Charlotte of Carewell in their own home.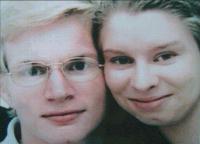 Saskia changed jobs from Seiko to Siemens, and seems to be seeing a lot more of boyfriend Scott ;-) Robin continues to grow his GPS Software business, while June works for friends Alan and Pam.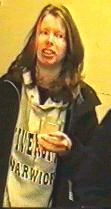 Michelle is now into her last year at Warwick Uni', doing her BSc in Physics with Maths, and is now a landlord - having just purchased an old terrace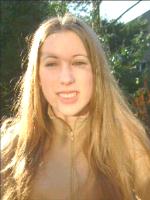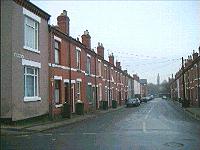 place in Coventry - good enough for herself and students :-)
Earlier in the year she was joined by Kristina, right, her pen-pal from Australia: they met over 10 years ago when she was a little nipper and her family spent a little while in England: her dad and Robin were working together. Now Kristina is seeing how humbly British students have to live :-)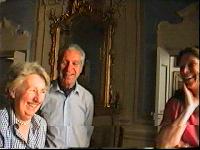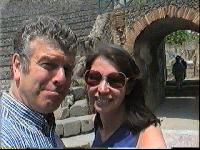 Robin and June had another great holiday in Italy this year, in Sorrento, south of Naples and Pompeii, then further north with friends in Albenga. We are now into our second year of Italian lessons, once a week at a local college. Samantha continues with the Japanese lessons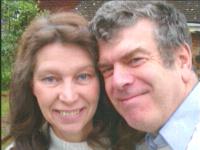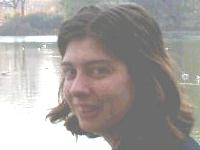 and work in Sunninghill village. Here is Samantha in Central Park, during her recent site-seeing trip with June to New York.
I guess it only remains for us to say, "all our love", and here's wishing you the very best good wishes from the Lovelock family in Sunninghill.

Merry Christmas and a Happy New Year !
more pictures of the Lovelocks are on our Family page.