Home GPS Download Business Partners Contact Family AVL Links History AsOnTV
Notebook PC with GPS from Taiwan
Updated 1200 Friday 9th April UK Time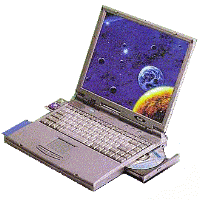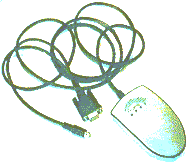 Notebook PC will soon be arriving into Europe from Taiwan, with free copies of GPSS already installed onto them - ready to support the new, low-cost GPS product from Smile, called the "G-Mouse".
A collaboration Agreement has been signed between the Notebook PC manufacturer, Dual Technology Incorporated, the GPS manufacturer, Smile Communications Incorporated - also based near Taipei in Taiwan, and Sunninghill Systems in UK.
Under the agreement, Sunninghill Systems will supply Dual in Taiwan with CDROMs, to load each Notebook PC with GPSS before they leave the factory. They will hold a snapshot of the www.gpss.co.uk web site, and a running copy of the GPS Software, called GPSS, with additional mapping and translated speech, according to the country into which the computers will be exported. The first countries will be the Netherlands, in which over 10,000 Dual Notebook PC are sold each year, and the UK. Other countries are expected to follow, since GPSS is already running in 110 countries, speaking 11 languages - all supported by over 1 Gigabyte of data on the Sunninghill web site.

The software, and G-Mouse option will add value to the Notebook PC, and it is expected that a proportion of Notebook PC buyers will opt to purchase the G-Mouse. Those that do, will simply plug it directly into the sockets at the back of the Notebook, and start the 'ready to run' copy of GPSS. They will then have a moving map display, showing (the passenger) where they are, and speaking (in English, Dutch or other language) to actually describe, to the driver, where they are relative to major towns and landmarks. The combination of G-Mouse and GPSS will also guide the driver by voice to his destination, so that he can 'keep his eyes on the road'.
The deal was master minded by Sherman Chen of Smile. He had been monitoring the GPSS product development for some time, and arranged some of the early testing of GPSS 'on the road' in Taiwan. He negotiated the agreement with Robin Lovelock of Sunninghill, and Charlie Yang, Vice President of Dual Technology Corporation.
For more information on the range of Dual Notebook PC please visit the
Dual Website on www.dual.com.tw
For more information on the G-Mouse, and other Smile products, please visit the
Smile Website on www.smile-com.com.tw
For more information on GPSS, the GPS Software, please visit the
Sunninghill Website on www.gpss.co.uk