Home GPS Download Business Partners Contact Family AVL Links History AsOnTV
Exposição Inforpor 2000 em Lisboa
A Via Global está no Pavilhão 3 Stand 346
Nuno Gião espera pela sua visita no stand da Via Global na Inforpor 2000. A Via Global irá demonstrar o Sistema de Detecção Remota de Veículos da Satellarm, empresa que representa em Portugal. No nosso stand poderá ver também o melhor software para GPS o GPSS e toda a gama de GPS portáteis. Os cabos e antenas Locatis também estarão presentes. Visite-nos de 26 a 29 de Outubro no Parque das Nações - Pavilhão 3 Stand 346.
And now in English:
Nuno Giao hopes to see you visit the Via Global stand at Inforpor 2000. Via Global will demonstrate the Remote Tracking System of Vehicle (AVL) from Satellarm - a company they represent in Portugal. On the stand you will see the advanced GPS Software, "GPSS" used both for remote tracking and in-car navigation. There will also be the full range of handheld GPS. The cables and antennas from Locatis will also be present, which allow the GPS to be connected to a Laptop PC running GPSS, for in-car navigation. Visits Via Global from 26 to 29 of October in the Park of the Nations - Pavilion 3 Stand 346.
Why not download GPSS onto your Laptop PC now ? If you buy a GPS and cable, you could be using this advanced GPS Software "on the road" within the hour.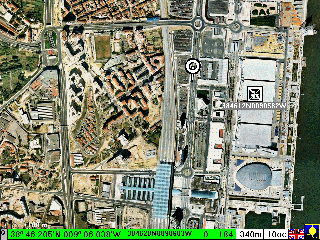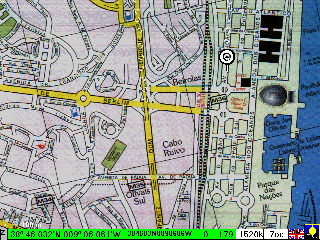 New GPSS Mapping Here !
Updated 1100 Monday 23rd October 2000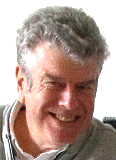 Hi ! I'm Robin Lovelock, author of GPSS, the GPS Software being demonstrated by Via Global. I am also owner of Sunninghill Systems, and this web site. Via Global, Locatis, and Satellarm, are all business partners listed on our PARTNERS Page
You can download this GPS Software and mapping from the GPSS DOWNLOAD Pages It will all work for real if you have a Laptop PC and GPS. Just follow the steps on the DOWNLOAD Page, starting with the GPSS Baseline, then adding the Portugal mapping from further down the page. Please Take Care "on the road".
Por favor, faça o 'download' da sua cópia grátis de GPSS, e dos mapas grátis para o seu País. Tenha o máximo cuidado ao usar o GPSS no seu carro. É sempre melhor testar o software como passageiro, deixando outra pessoa guiar, e por favor lembre-se:
Mantenha Os Olhos Na Estrada!