2013 News from the Lovelock Family in Sunninghill
Saskia and Michelle took a trip up to Scotland: Saskia drove, and Michelle walked - to the top of Ben Nevis !

June wanted a new kitchen. We don't know why, since it was new in 1981. Her new kitchen is just like the old one.

Sicily: June rides a bike, we meet Montalbano, see his shop, and stay with our friends. We love our Sicilian Holidays !

Robot boat Atlantic attempts: in March, Robin and friend Dick bathed in the surf. In October Snoopy was rescued.

We took a long weekend in Lynton, North Devon: lots of walking, lovely views, and "train" rides down to Lynmouth.

Sunninghill wakes up just once a year - for the Victorian Street Fair. It's time to start tasting mulled wine :-)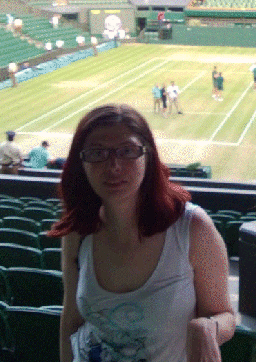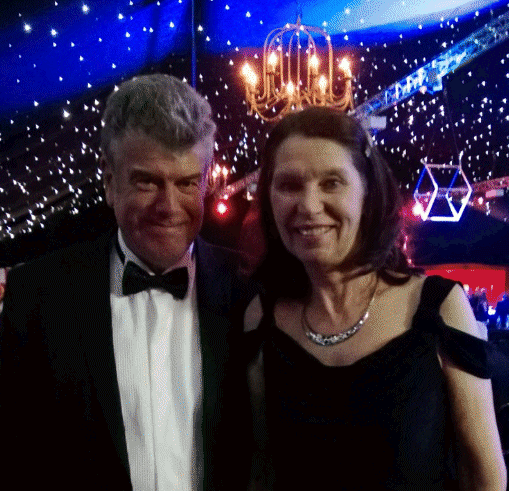 June and Samantha have been playing tennis twice a week, and won tickets at the local tennis club to watch "the big boys" play (it properly). They may need another year or two of lessons, before good enough to play Robin. He tagged along with June to the Royal Television Society Christmas Dinner - a spin-off from June's work at Axon. Check out Robin's suit and June's funny candalabra hat !
All our love and good wishes from Robin and June.
Have a Merry Christmas and Happy New Year !



The printer-friendly version of this page is here. Enjoy the Holiday and Snoopy pages with videos.
Robin also has LOTS of silly videos on his youtube channel: www.youtube.com/user/RobinLovelock :-)

Below: Christmas Day Lunch with June's dad, Jack, and the Girls. Then, on Boxing Day, a 6.2 mile walk to Saville Gardens and back, through the mist-covered Polo Field ! :-)