updated Wednesday 8th June 2011 - after we got back from Sicily
Here are a few piccys we took in Sicily, starting with Castellammare, a nearby beach at San Vito Lo Capo, with a silly doggy chasing shadows, and the greek temple at Segesta. We then stayed in Cefalu for two nights, then Naxos for six nights, and finally Cefalu again.
We flew back late last night, but our arms are not too tired :-)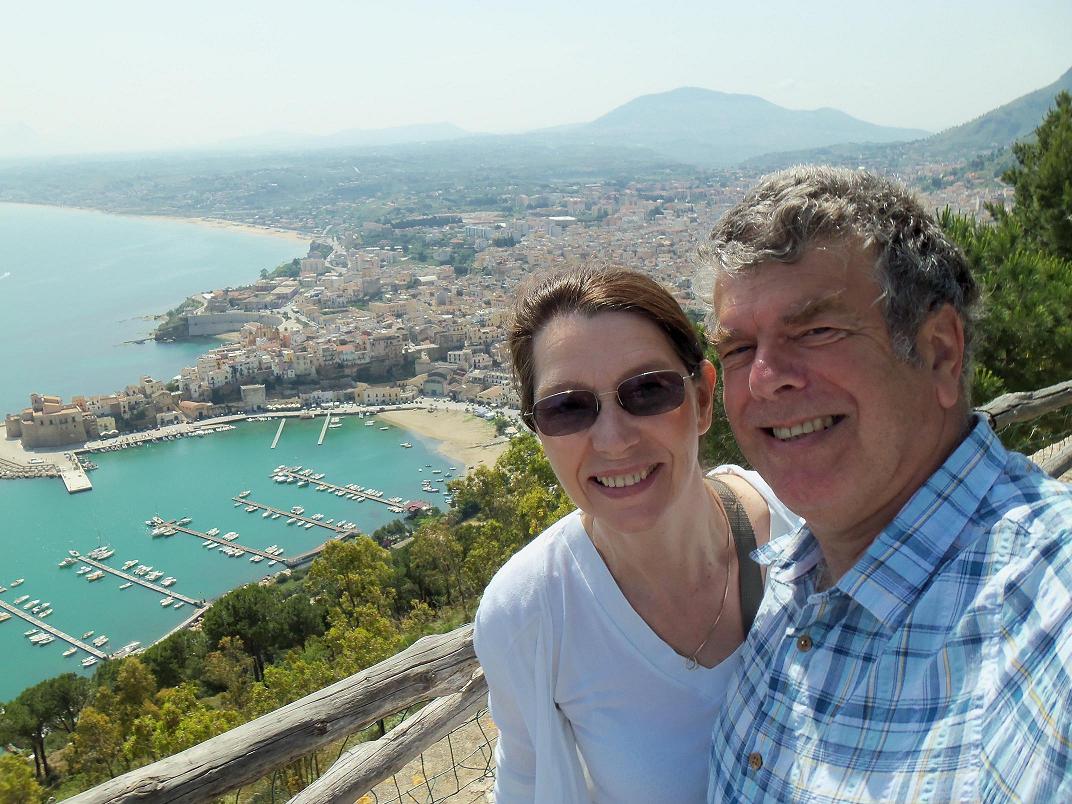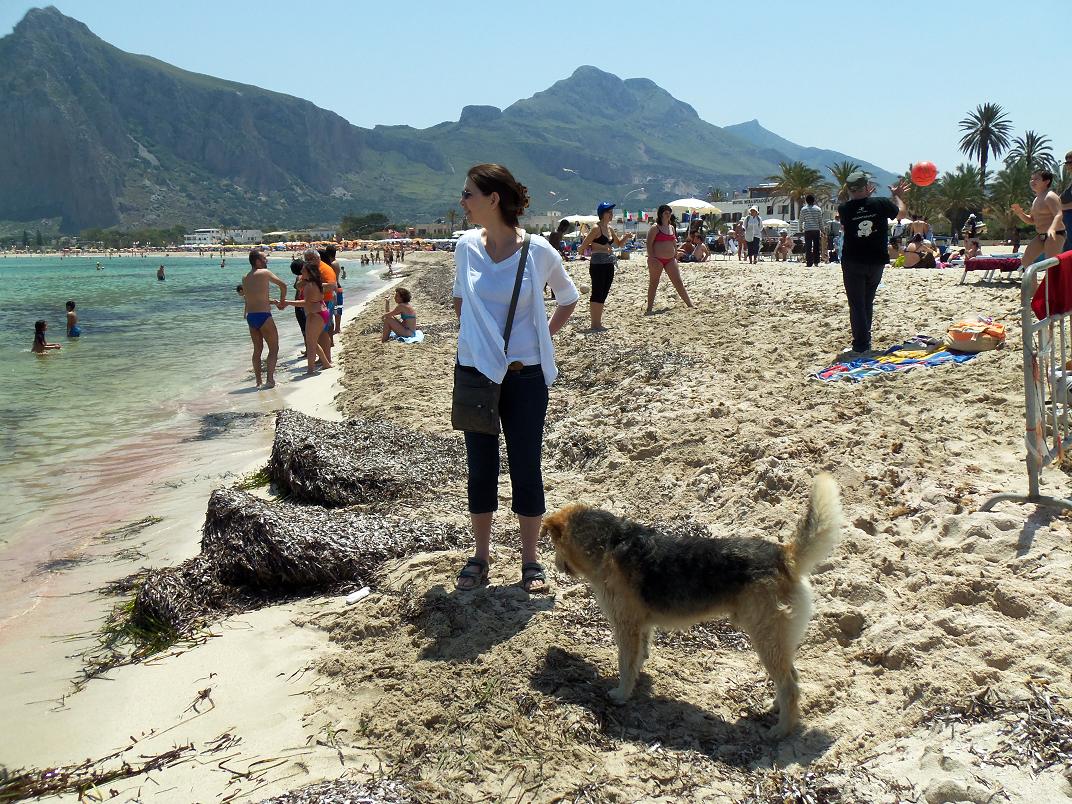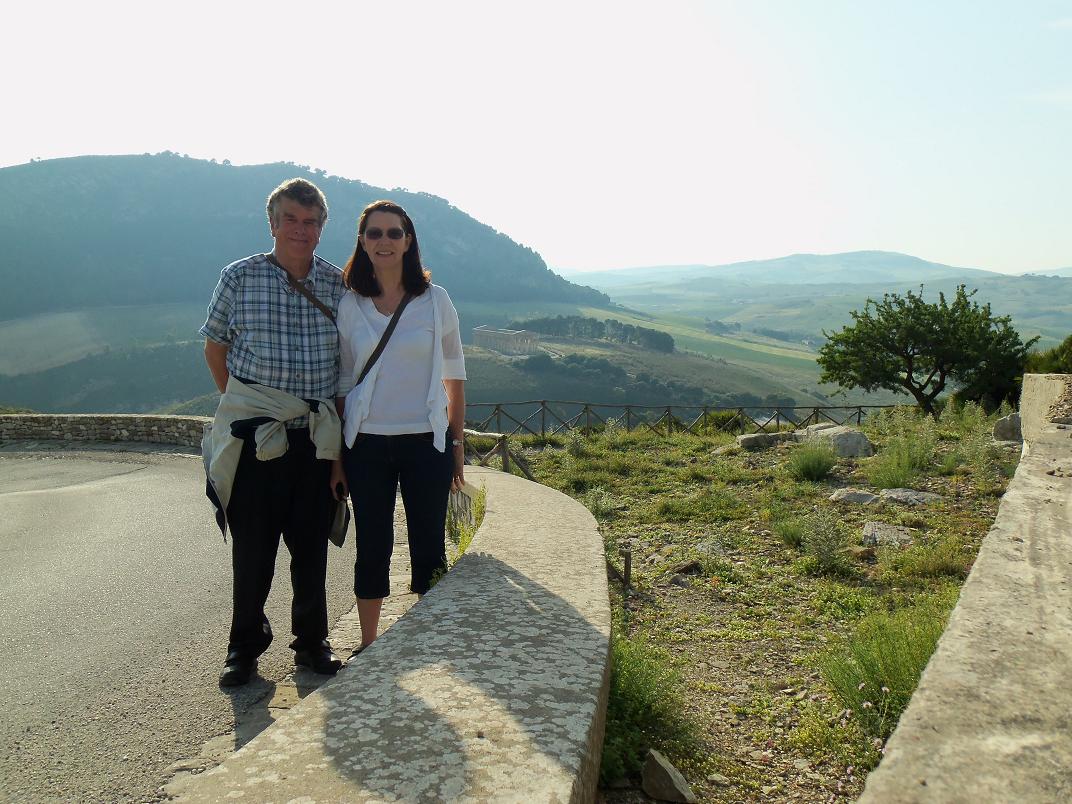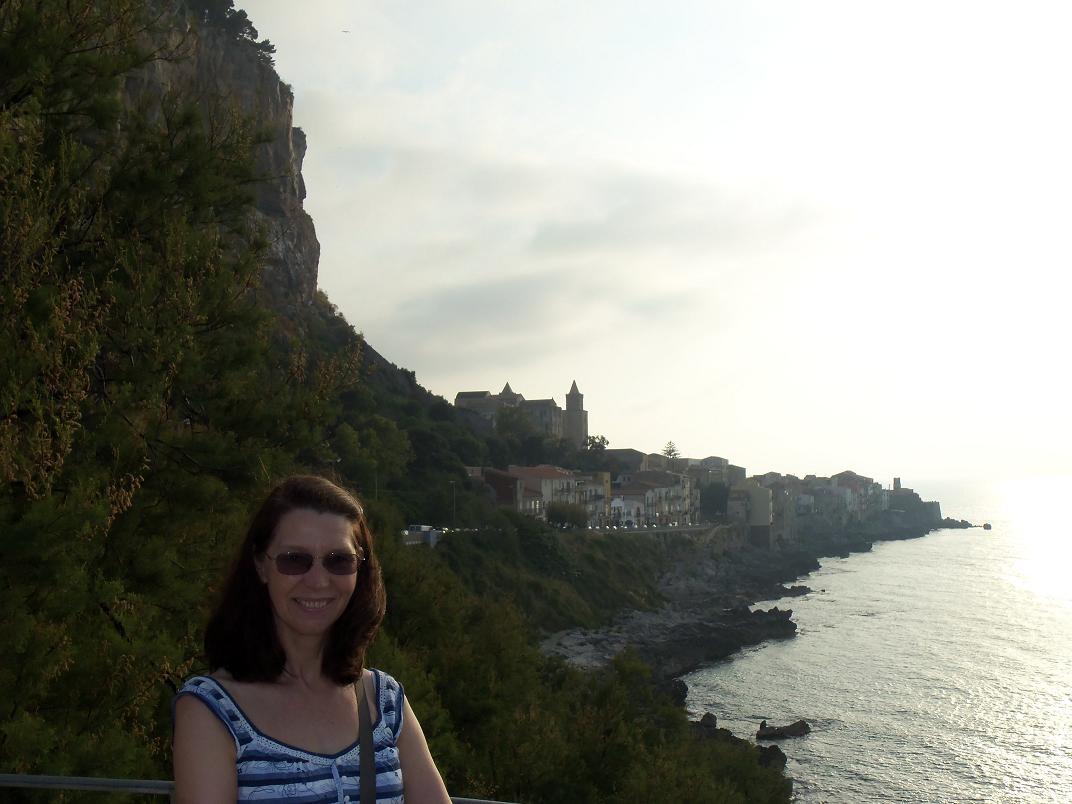 Below are from our trip on Friday 27th: a tour around the huge nature park, including the town of Collesano, the "interesting" roads, and pussy cat interested in stealing our picnic food.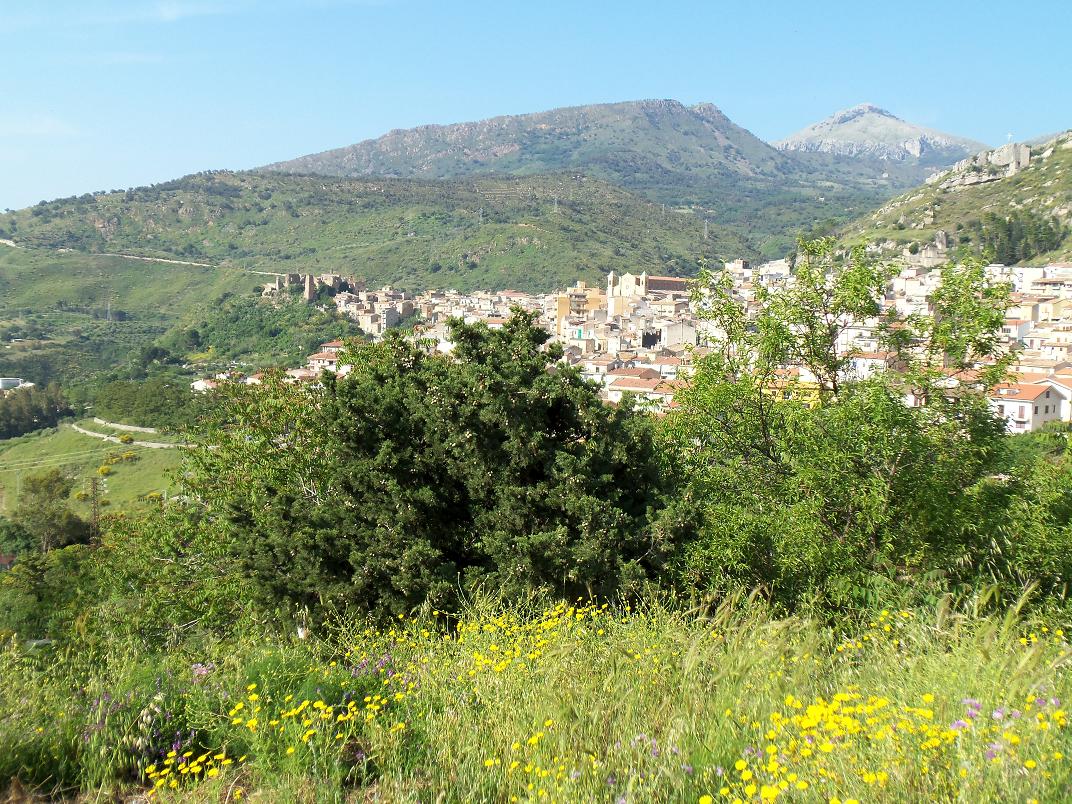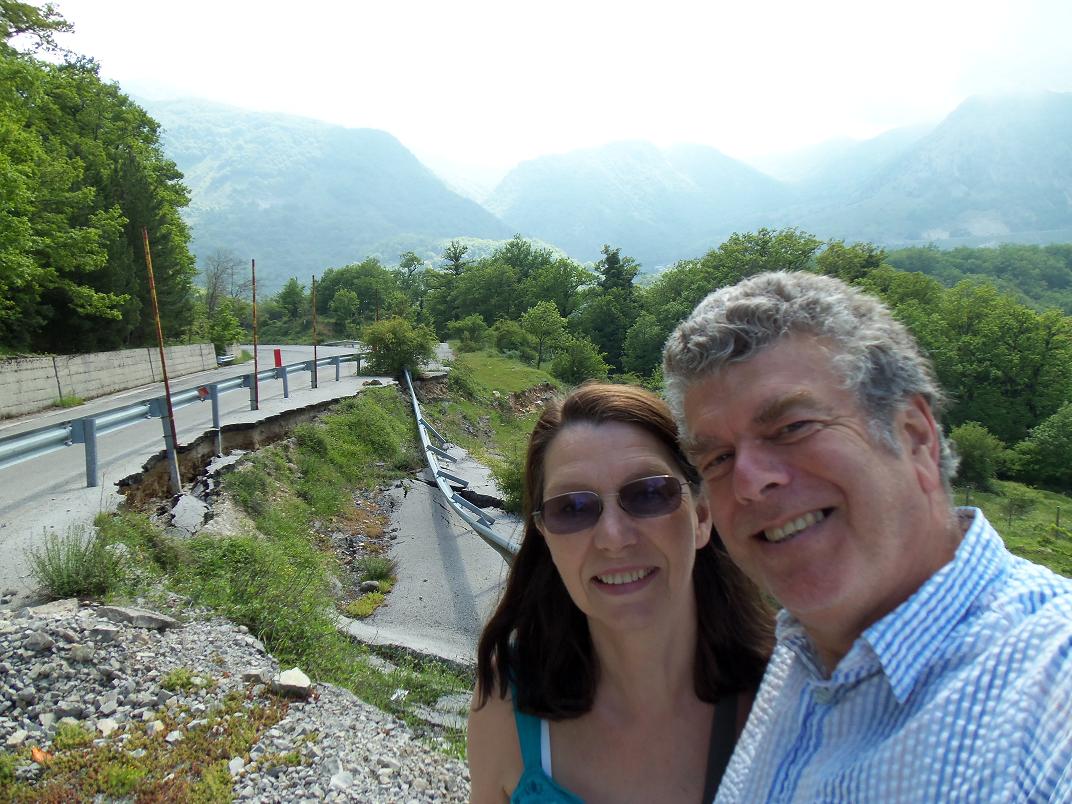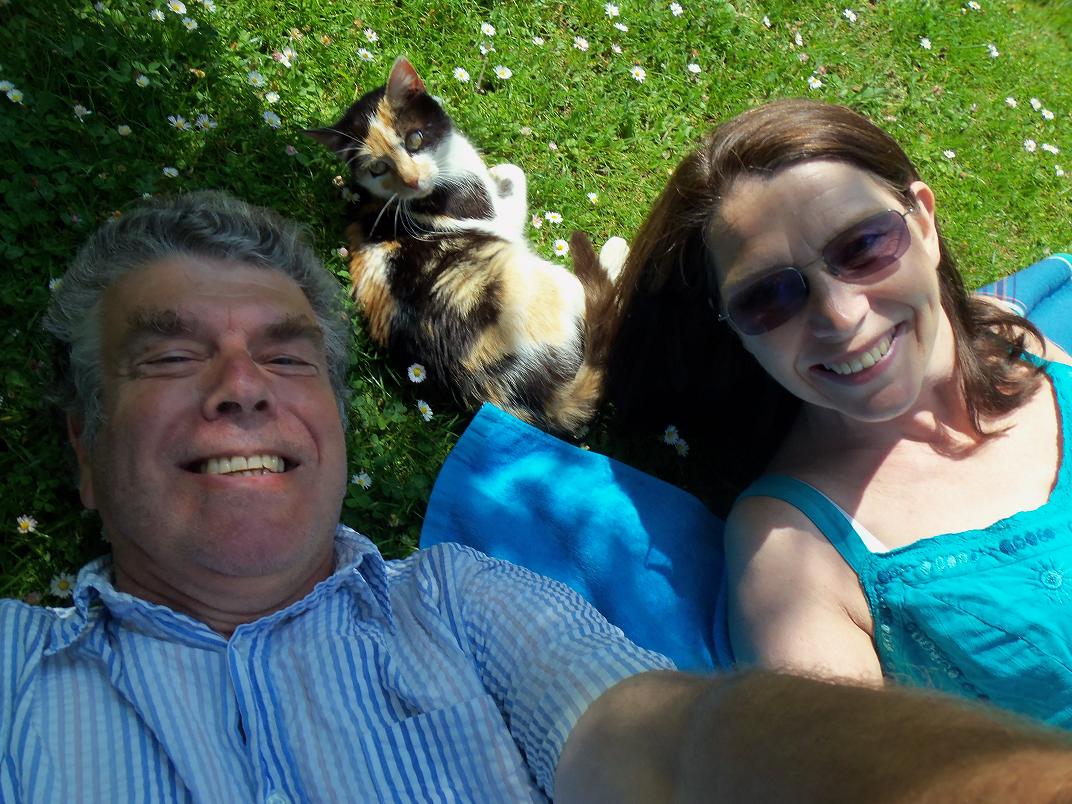 Taken on our drive from Cefalu to Naxos ...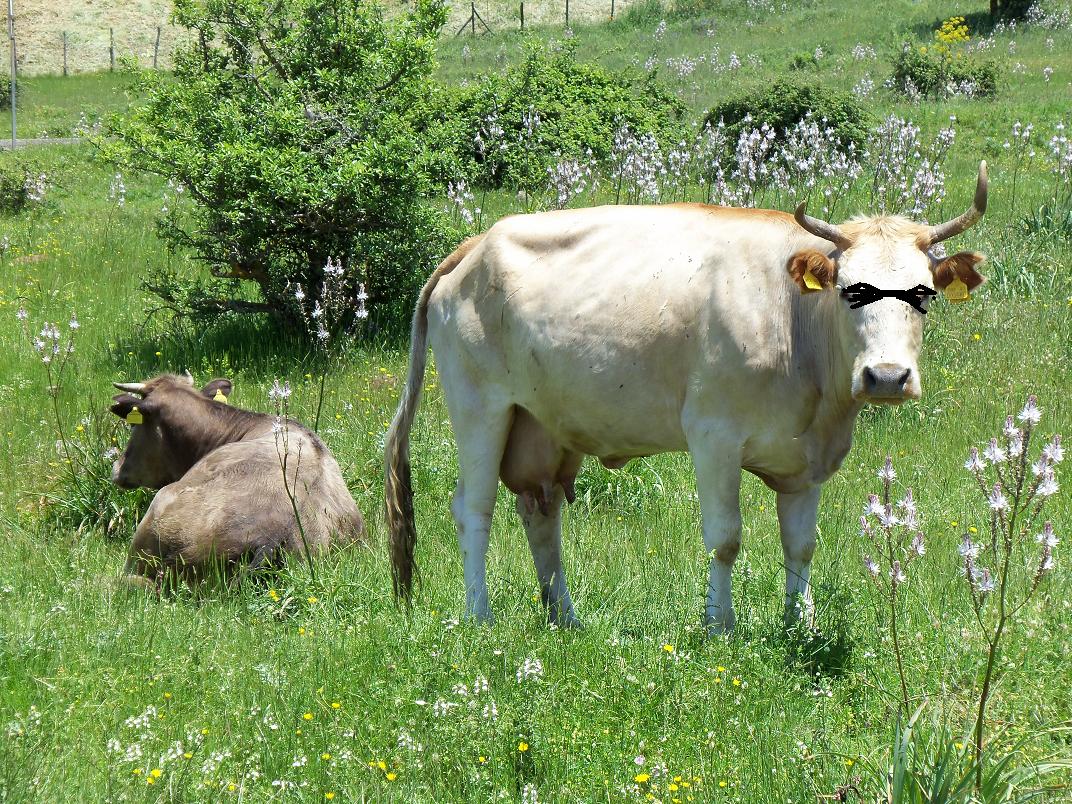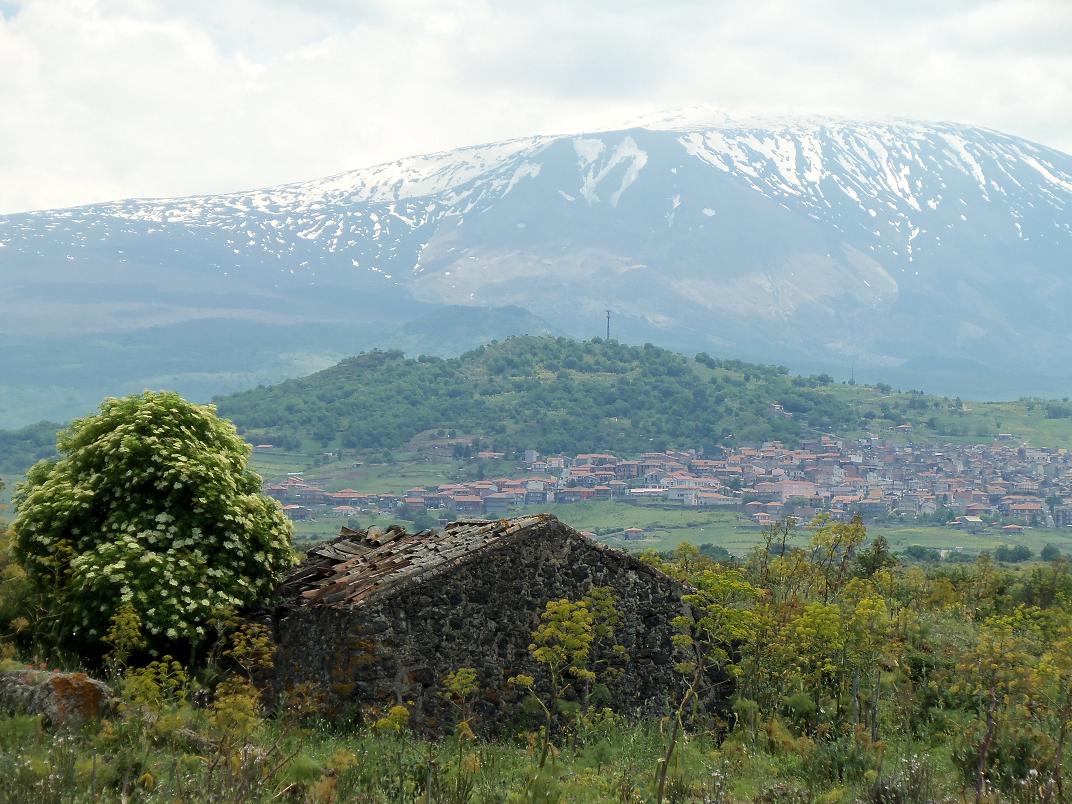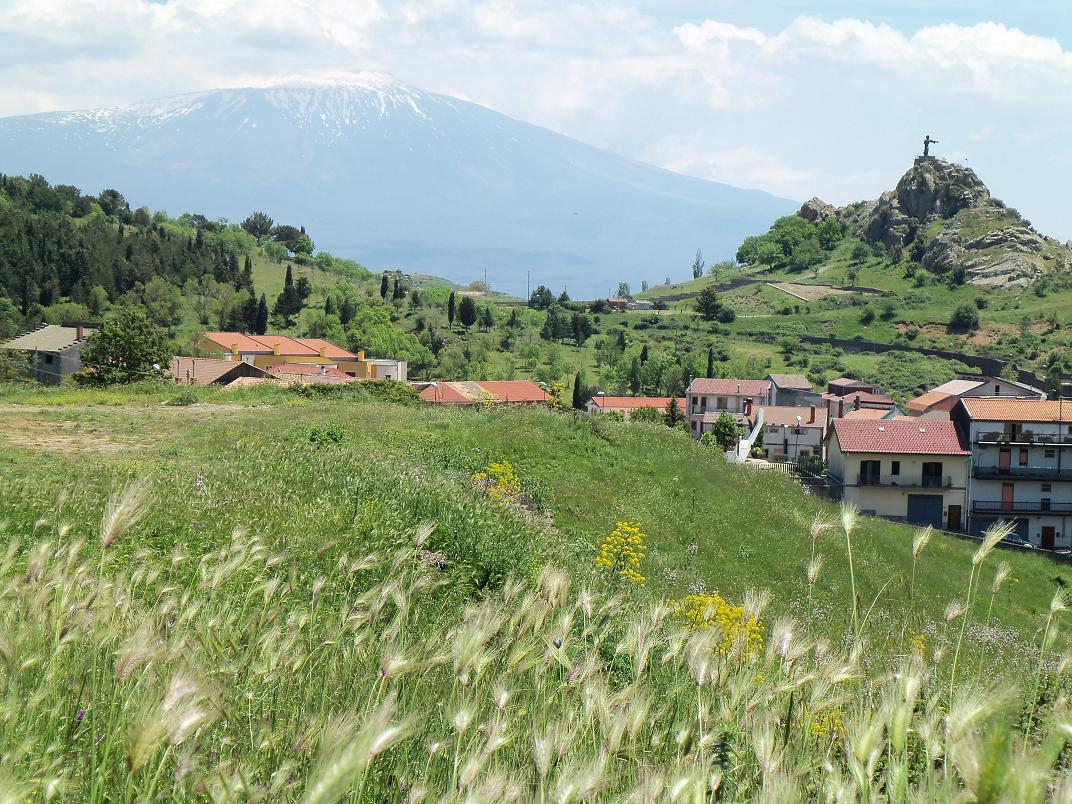 and then to Giardino Naxos, near our friends Enrico and Matilda, building their new house ...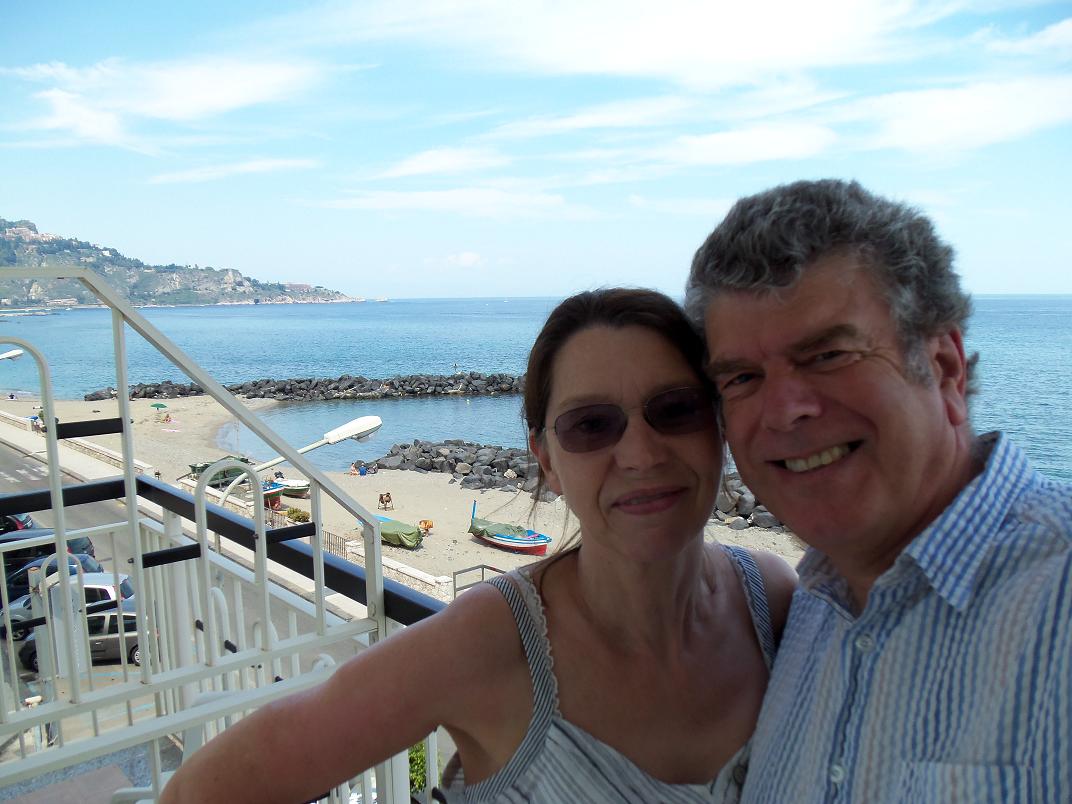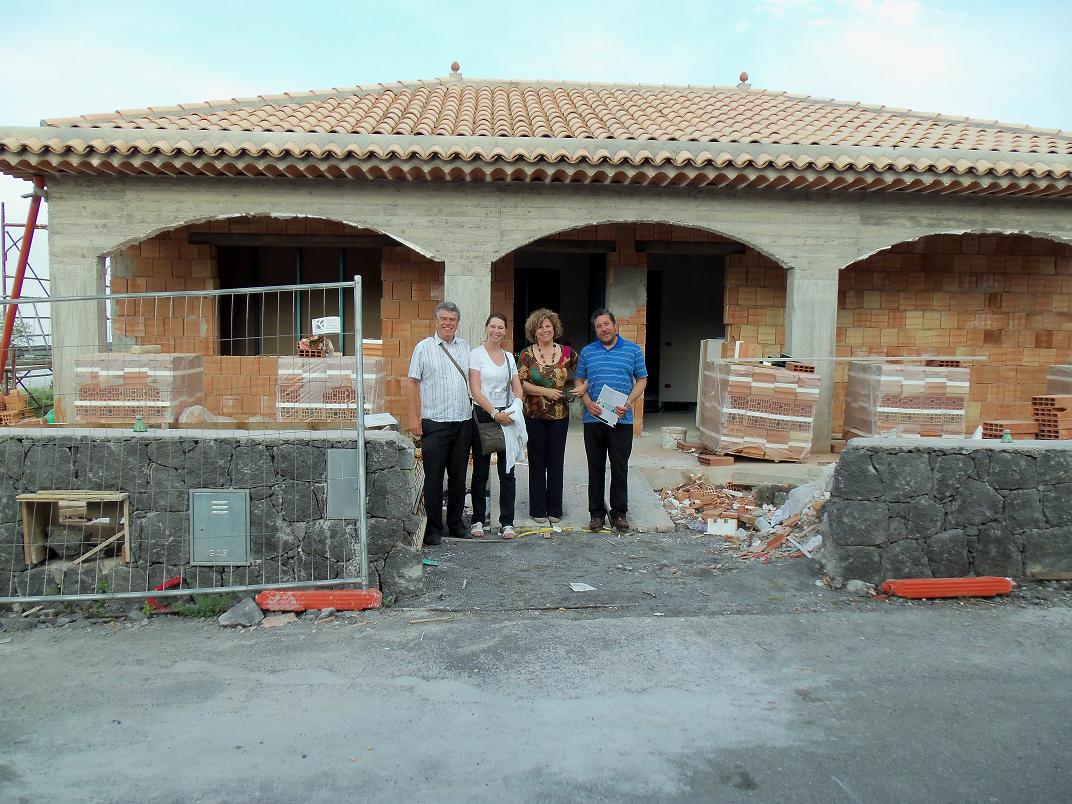 and the natural area around Mount Etna where you may not walk your kangaroo ...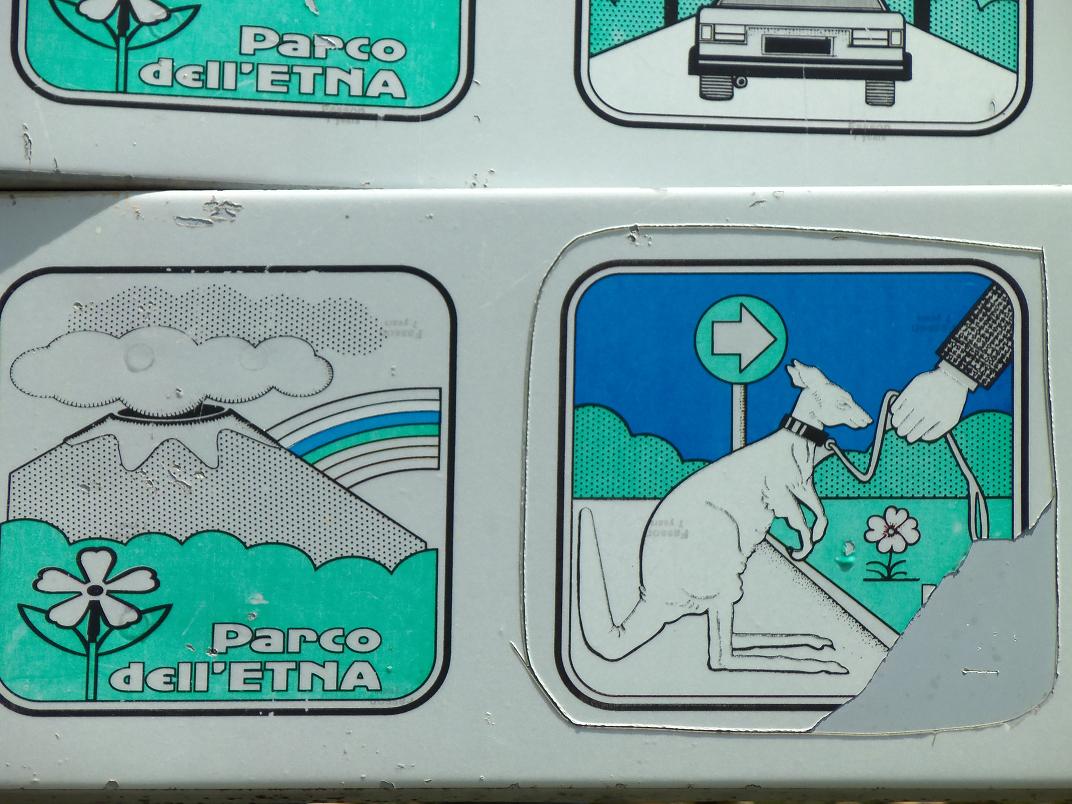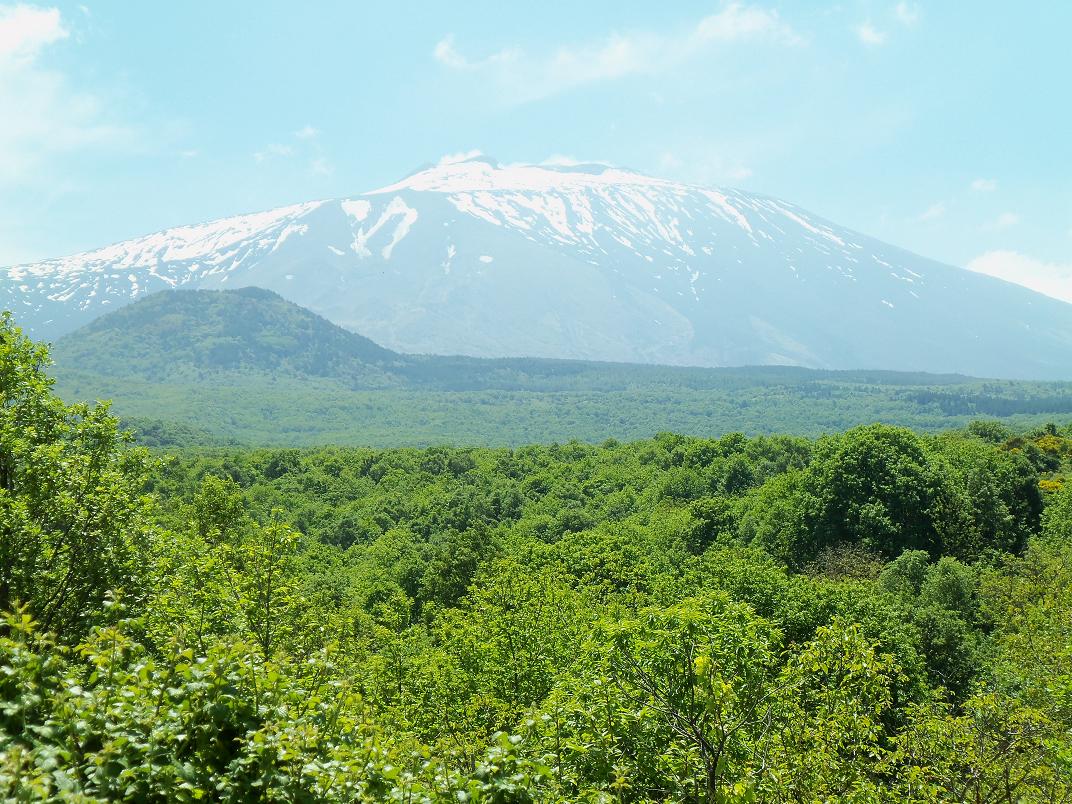 We walk up to meet Alfio, and his house in the clouds at 1500 metres, and enjoy a splendid lunch ...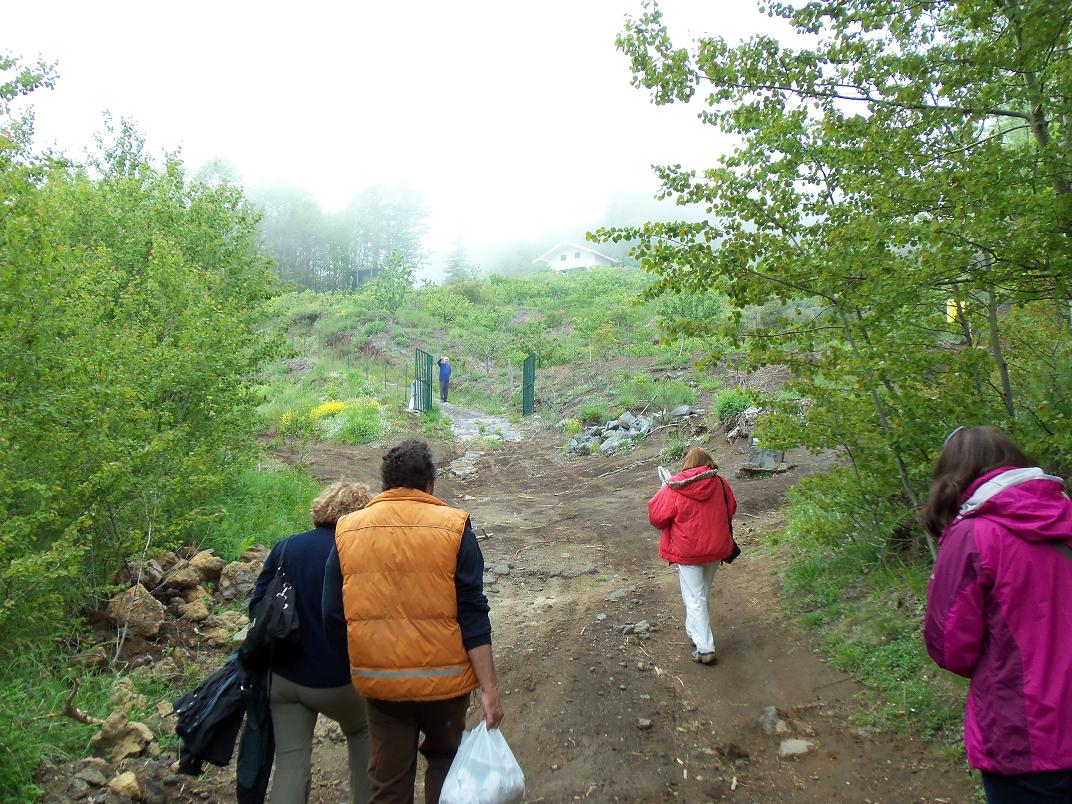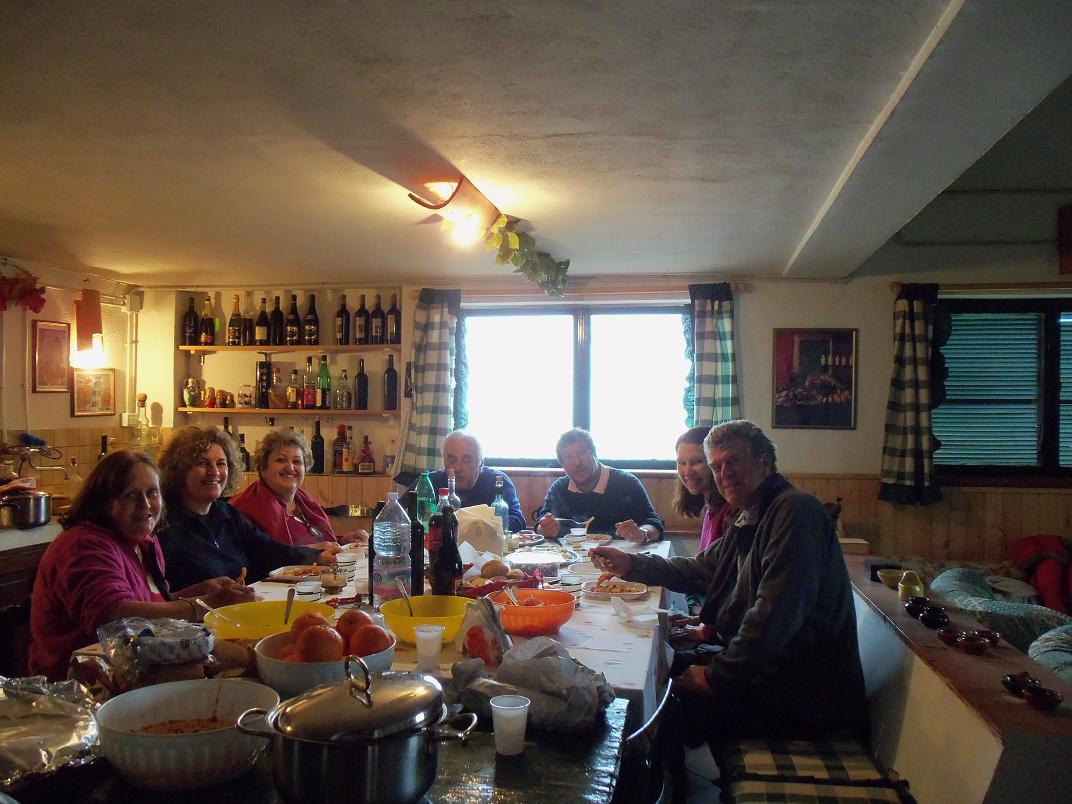 Back to Cefalu again. We get an appartment for two nights because hotel busy, but we will be back into our same favorite hotel today. Here is the cathedral and Piazza Duomo - and then us eating there.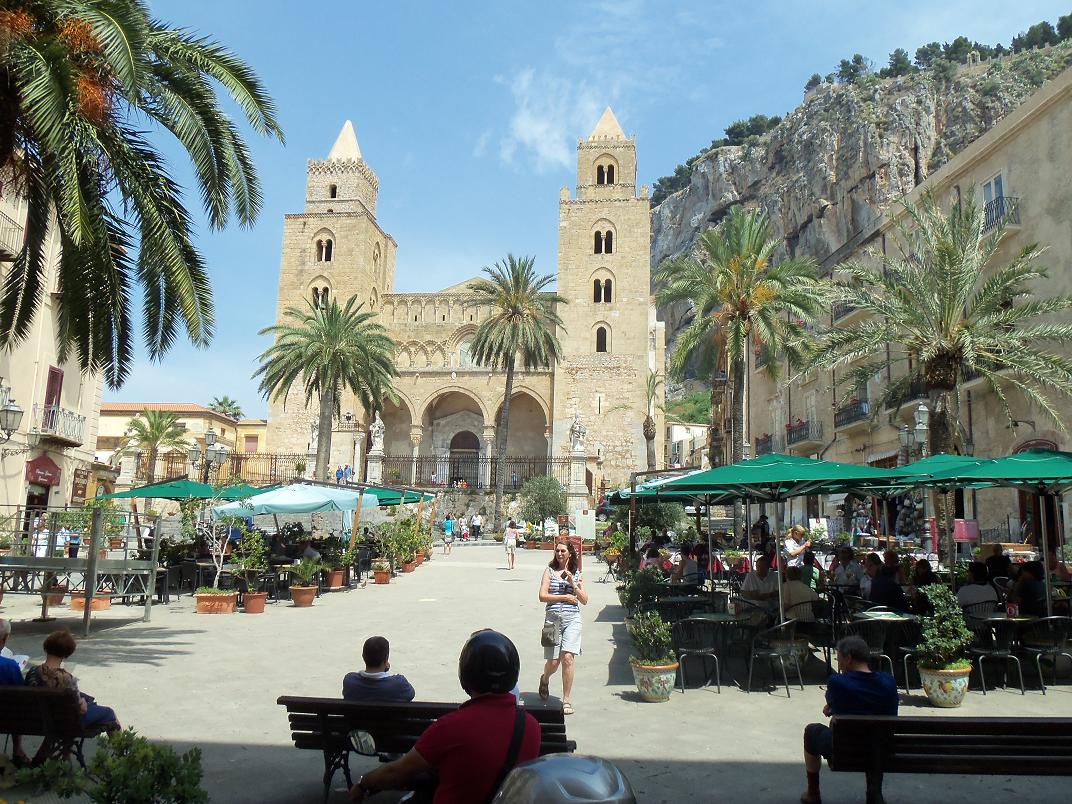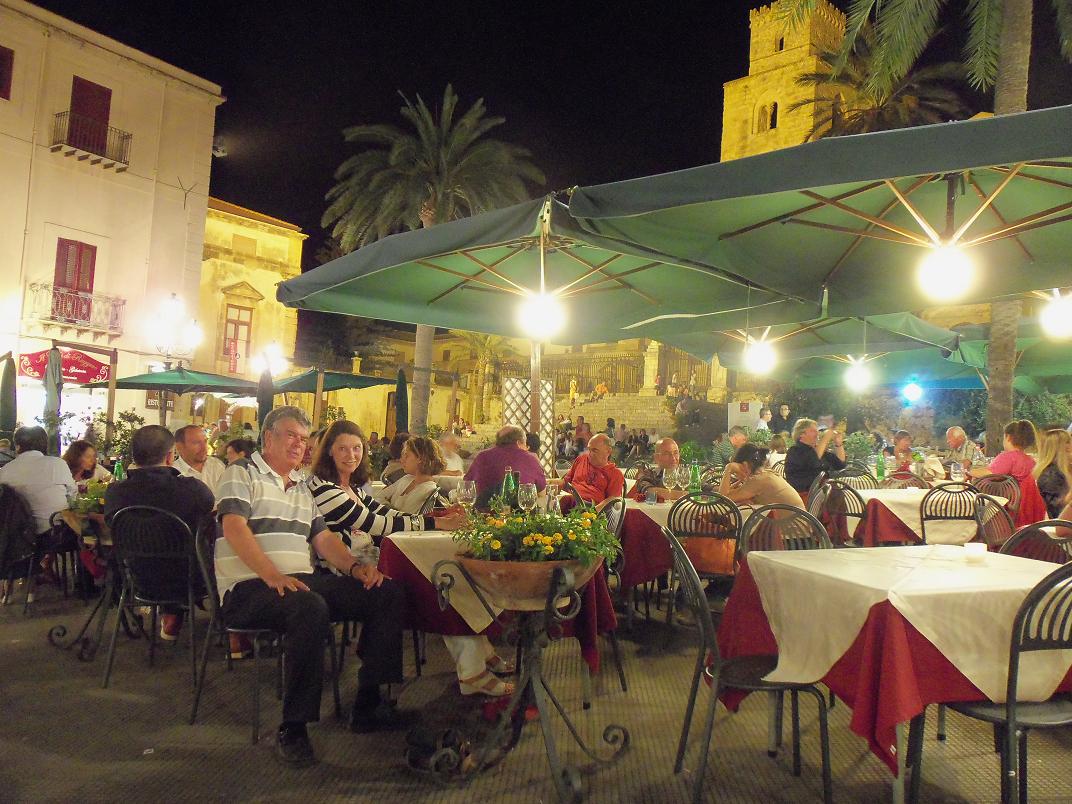 Here is June relaxing in the sun on the patio of our appartment ...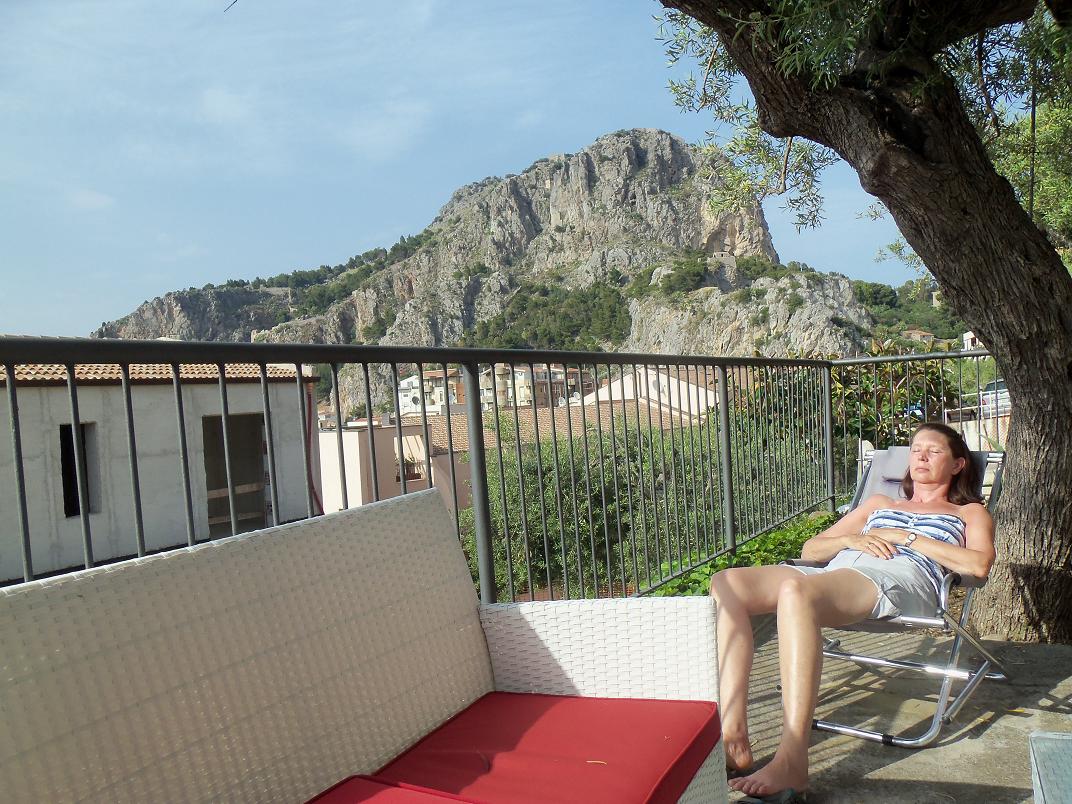 ... and Robin getting on with the housework - as is usual.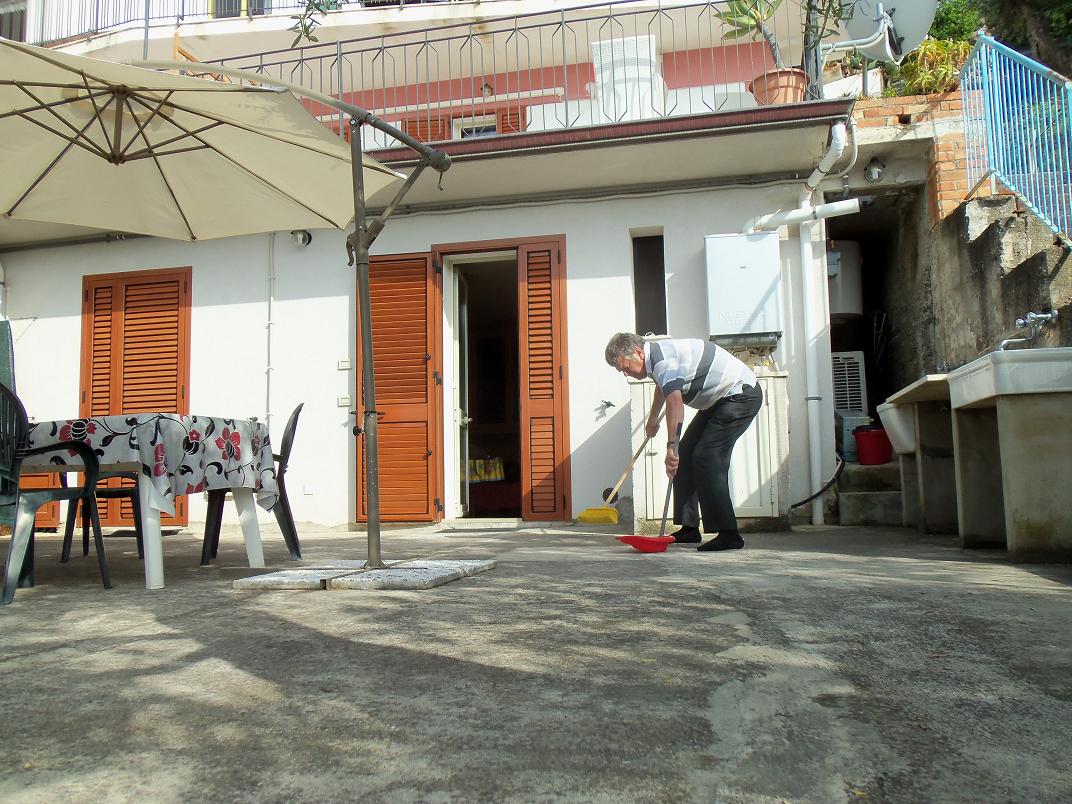 Cefalu beach - our favourite little hotel is in the middle.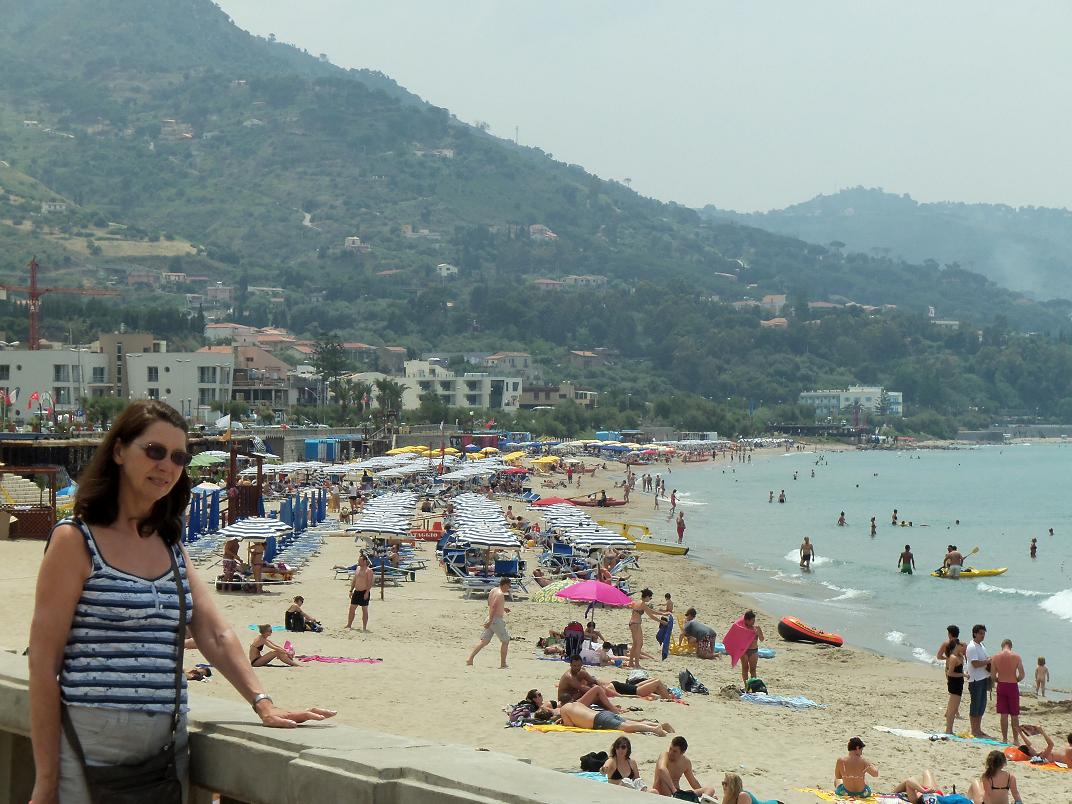 In the hills near Cefalu - Sicilean horses and donkeys ....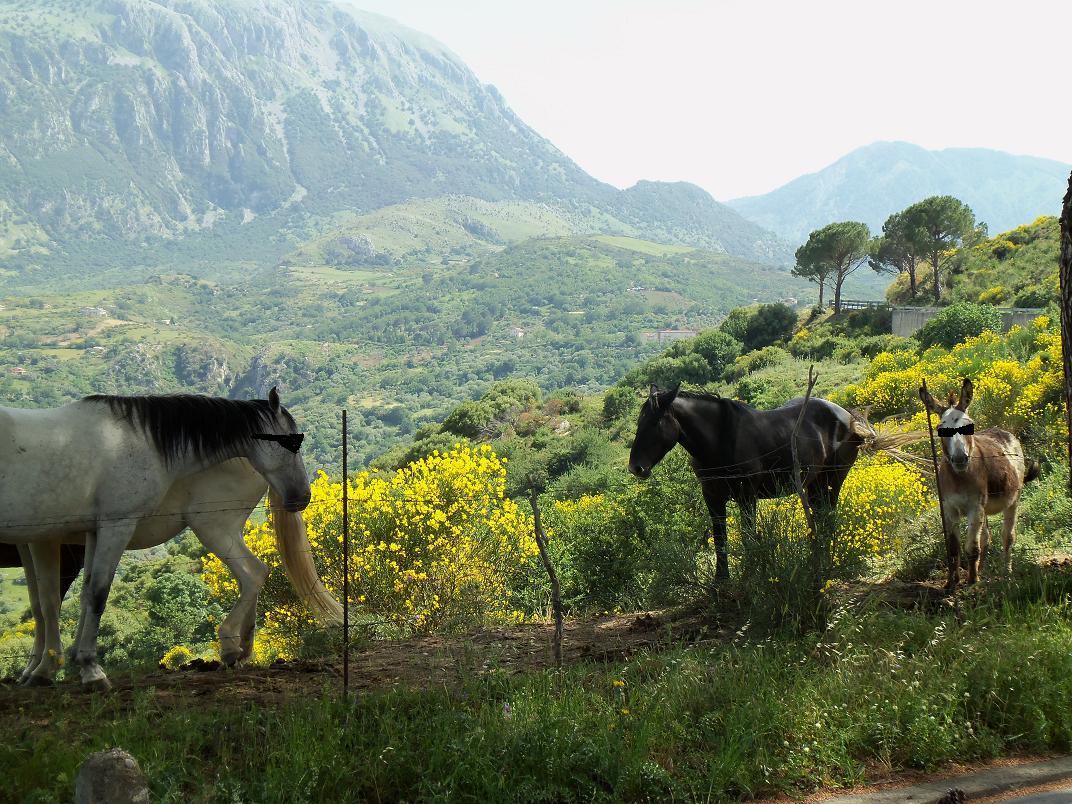 Mama donkey and baby donkey ...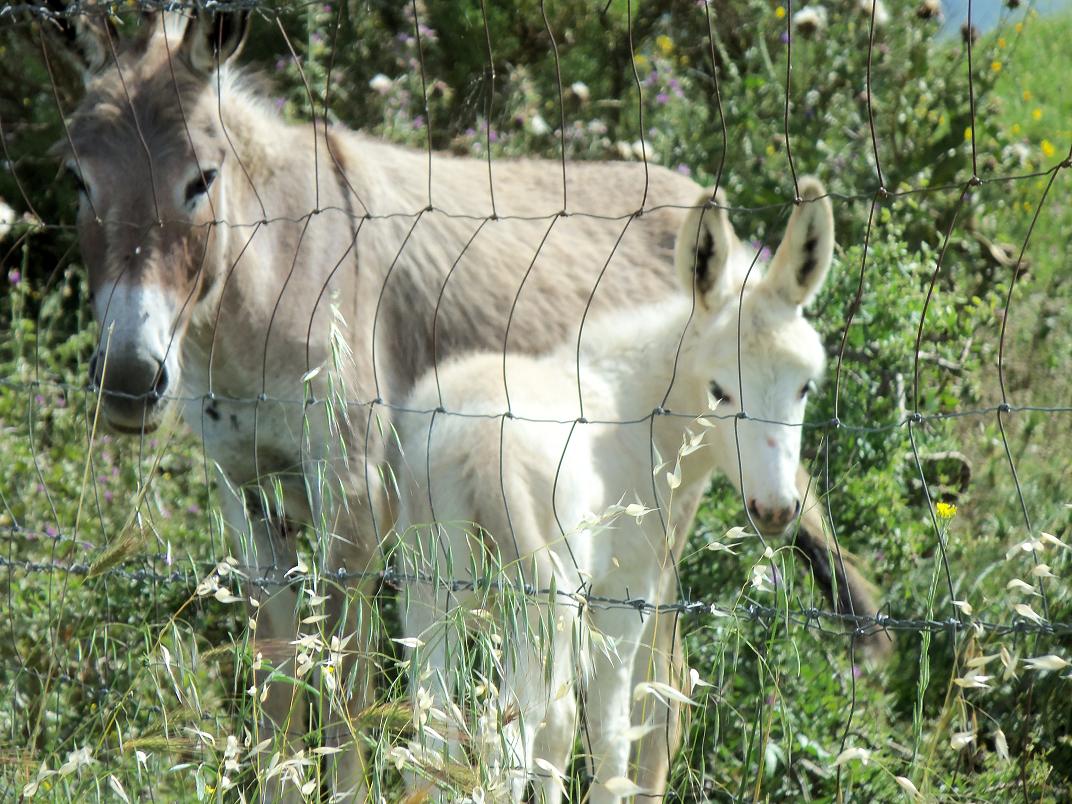 Our hotel in Cefalu, and another trip up into the hills ...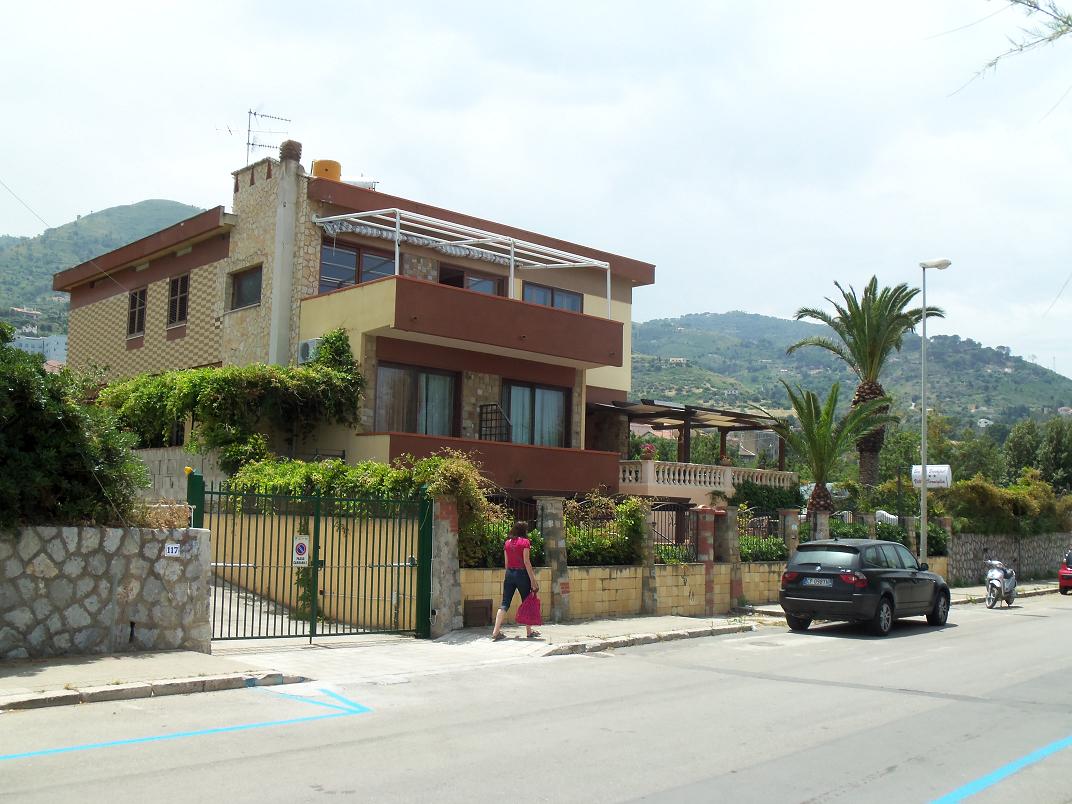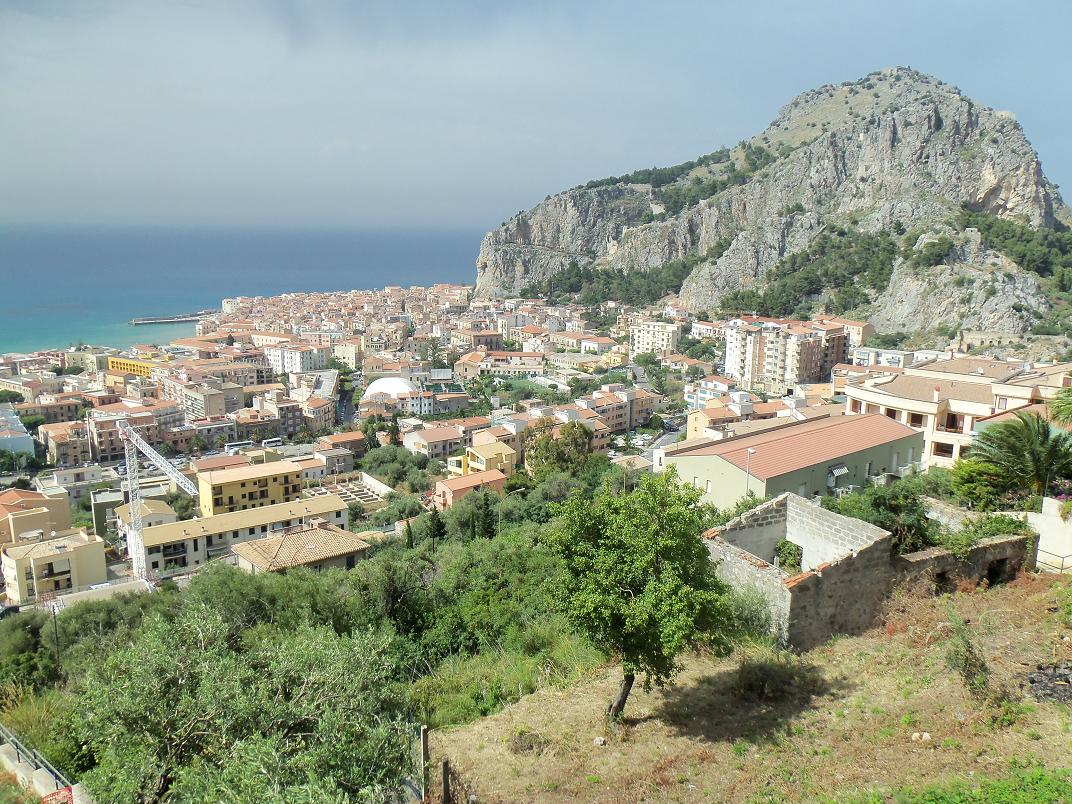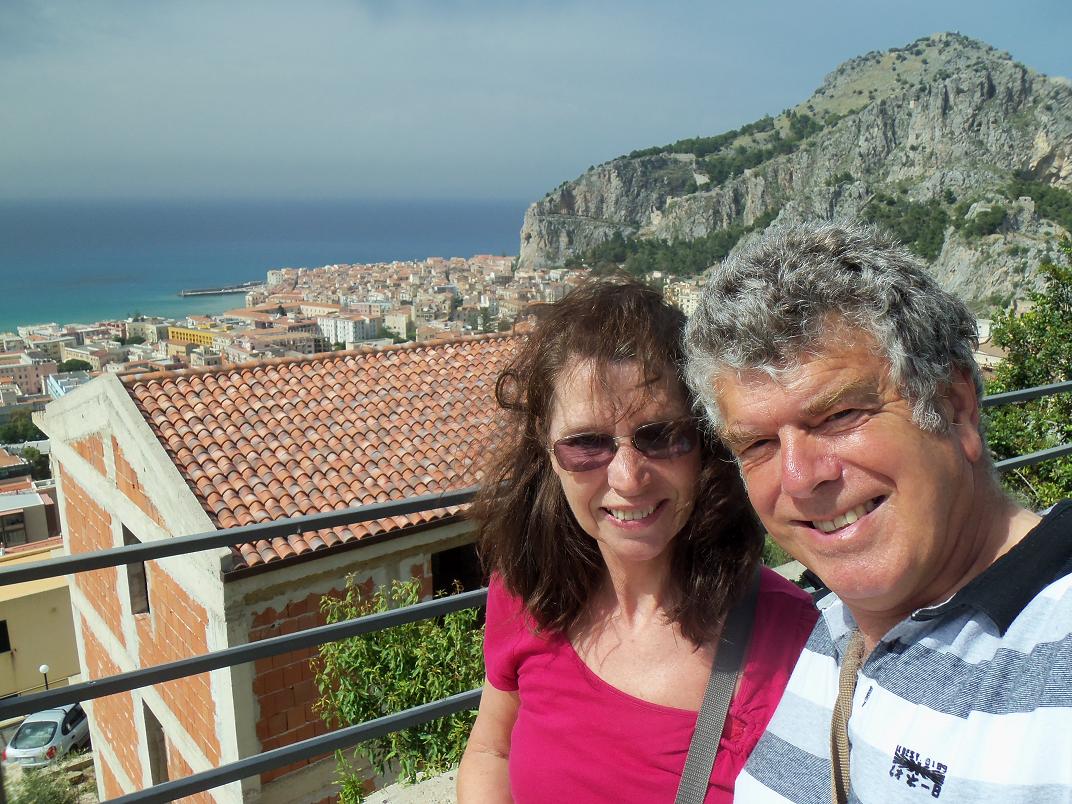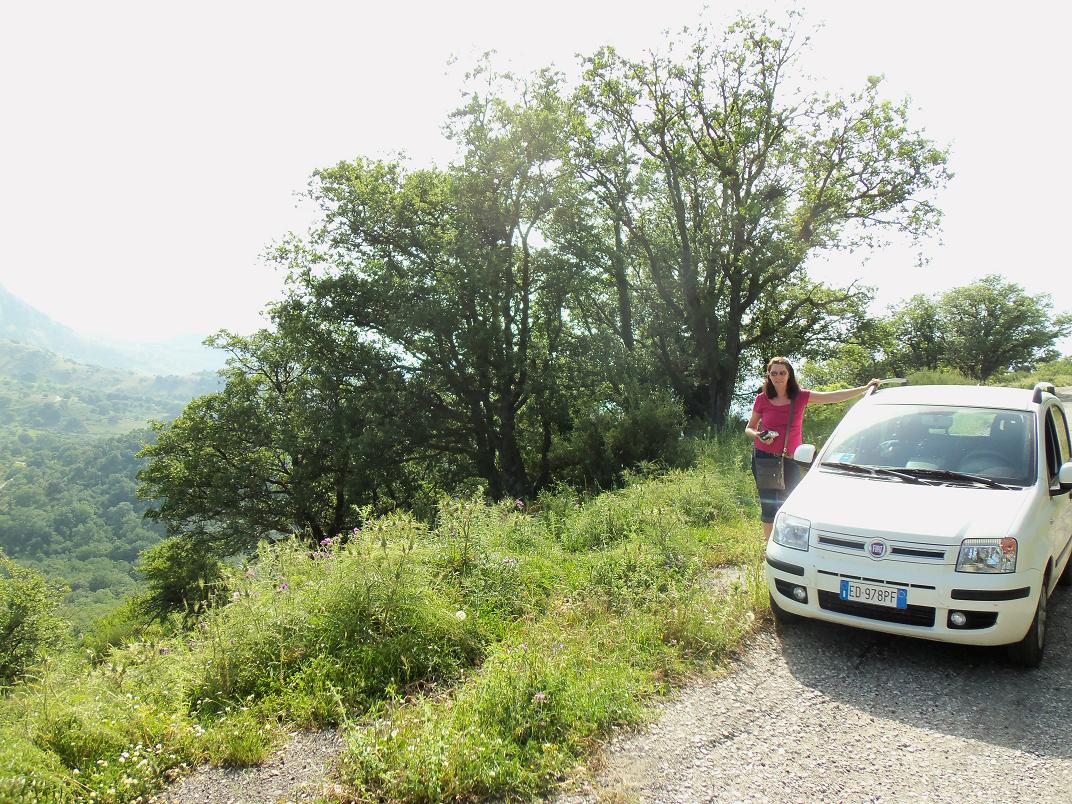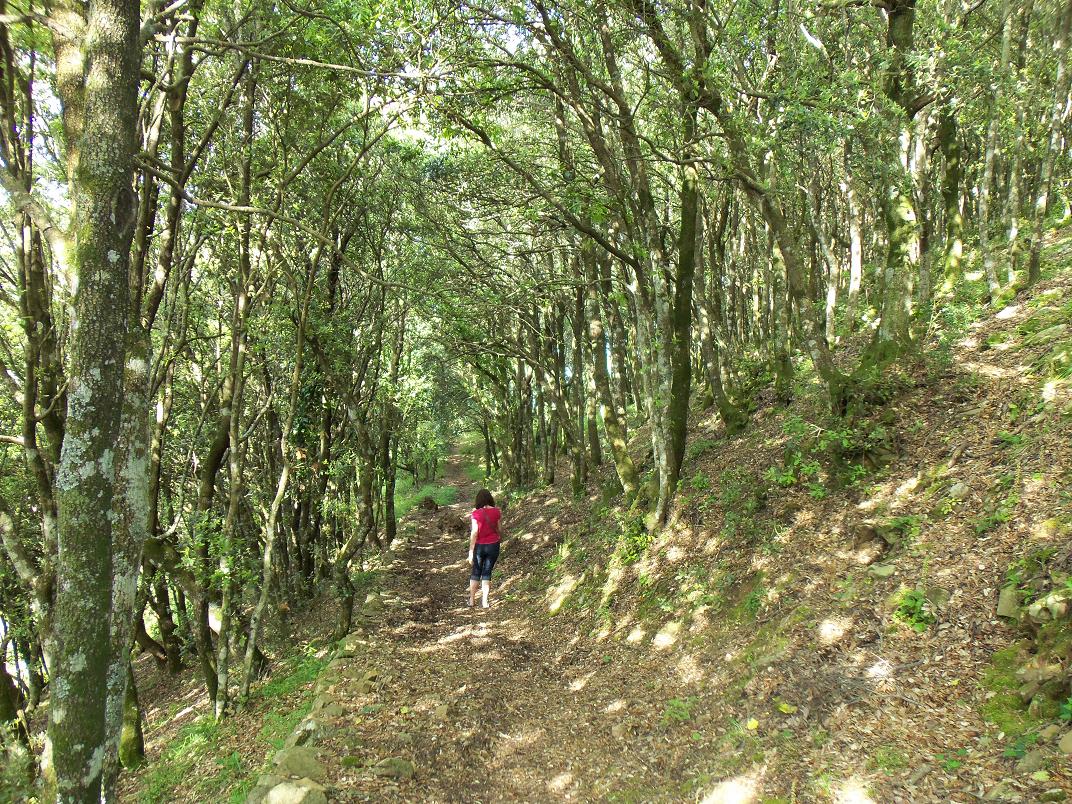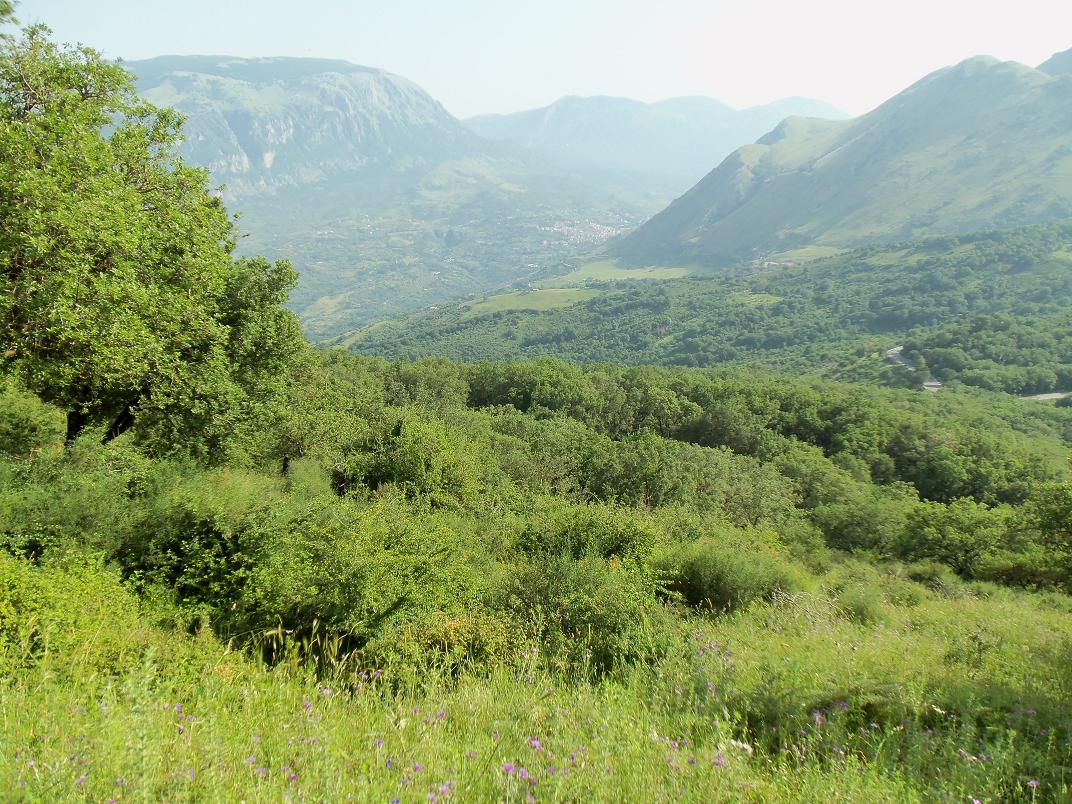 Our last day in Sicily: June on the beach while Robin prefers the shade ...